A day in the life of
Sophie McGuinness
Growing up, Sophie McGuinness dreamed of a life as an astronaut. While she's yet to experience interstellar travel, her stargazing did lead her on the path she is on today, sparking her interest in science and engineering.
Since then, Sophie has ironically narrowed her focus onto a much smaller world: the world of microbiology, wearing many hats throughout her career - most of them Watercare-branded. Sampler, lab technician, environmental scientist - Sophie has seen many different sides to Watercare. Her current role is wastewater operations control manager. She fittingly describes her experience with a space analogy: 
"I got sucked into the Watercare wormhole, I guess. I've seen so many different parts of Watercare and met so many people within the organisation. It makes day-to-day work much easier knowing so many people within Watercare."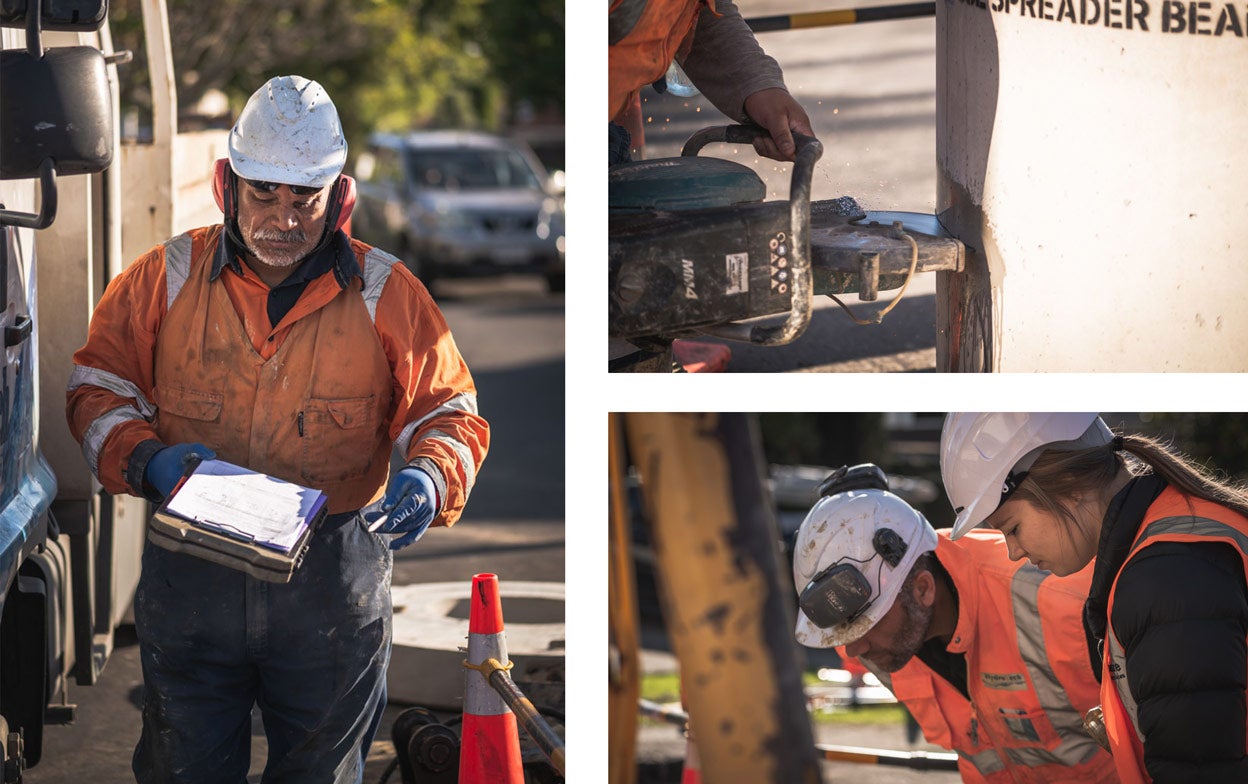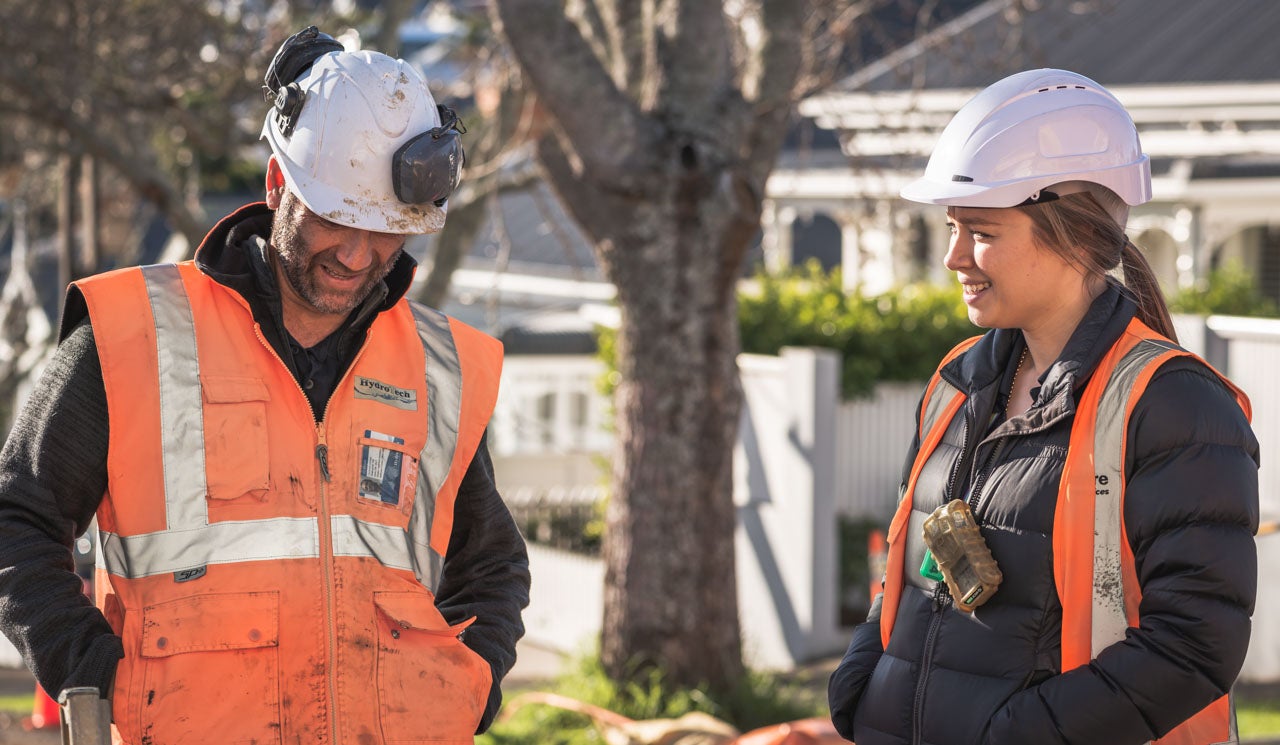 Be mindful of what you flush Sophie's way
In her role, Sophie is charged with operating the wastewater control network of central Auckland. Working with a team of four engineers, she monitors our wastewater assets, taking measures to prevent overflows to the environment.
"The job can be quite reactive at times, and we fight a lot of fires," she says. "We are constantly working on preventing overflows. This can get challenging, however, when people flush things they are not supposed to down the toilet."
While Sophie and her team work hard to keep our wastewater network running smoothly, she asks that the public be mindful of what they send her way.
"We would like people to consider how their actions affect us," she says. "We are on the receiving end of whatever people decide to put down the toilet. The makeup wipes, the baby wipes, the dental floss - all that stuff - impacts us quite severely. We do our best to maintain our pipes, but some of the stuff that comes down the sewer is just nasty."
Remember: everything you flush winds up in Sophie's hands (figuratively).
"It's horrifying what we find down there," says Sophie. "We've even had kid's toys that are stuck in globs of fat. The toilet should not be used as a garbage bin."
From wastewater to wedding cakes
Sophie isn't just a wastewater wizard; she is also a bit of culinary superstar. Adept in creating and decorating cakes, Sophie now has four wedding cakes to her name, with many more in the pipeline. The juxtaposition between this and her professional life isn't lost on Sophie.
"People may not think someone working in wastewater likes to do pretty things," she says. "But I do."

Even though Sophie's role as operation manager is high-pressure, requiring her to quickly identify and work to solve issues in the network as they arise, it's nothing compared with the stress of a wedding. "I think making wedding cakes is more stressful than working in wastewater operations," she says. "Brides are scary."
See behind the curtain
To truly get a sense of what goes into keeping Auckland running, Sophie recommends booking a free tour to one of our dams or treatment facilities.
"It's such an awesome thing to do," she says. "You get to see the inner workings of everything. We've got some amazing locations in Auckland, surrounded by native birds and plant life."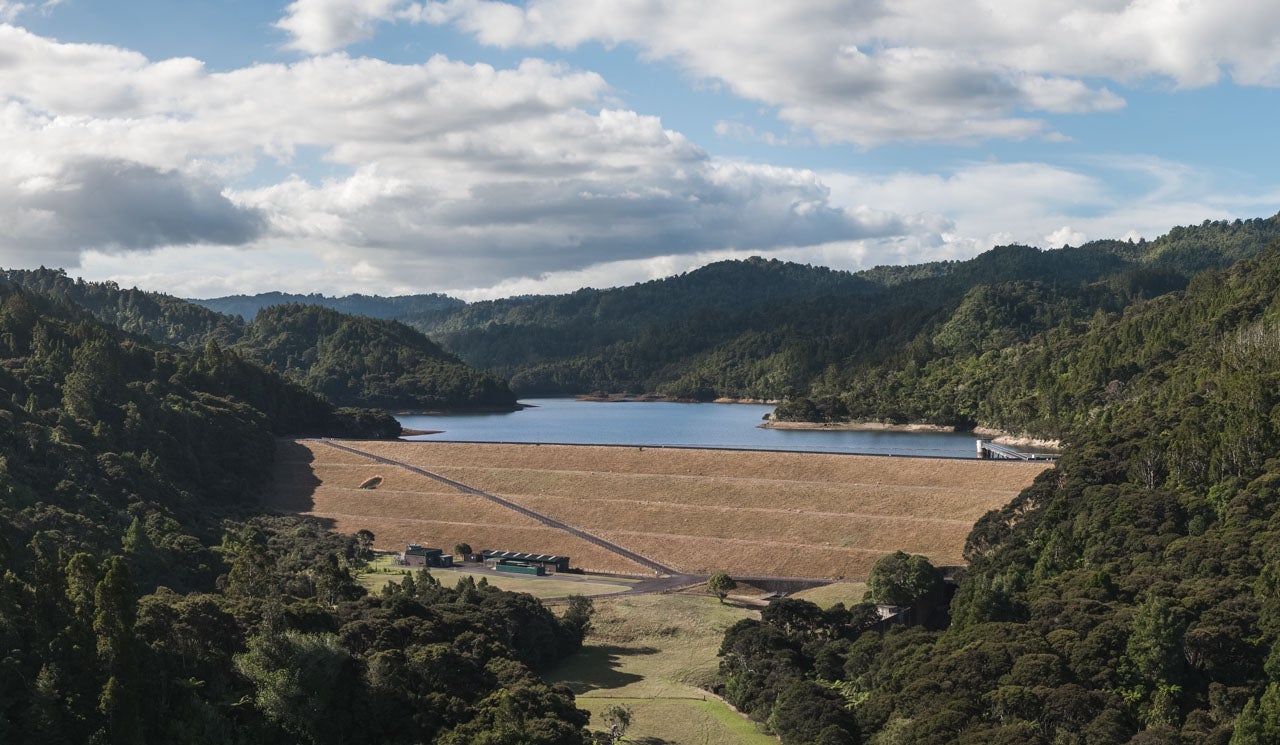 Sophie thinks that if Aucklanders knew how much went into treating their wastewater, and preventing it from overflowing into the environment, they may be more mindful of their day-to-day activities.
"Wastewater isn't particularly glamorous," she says. "Nobody really wants to think about it. But if we are all mindful of what we flush down our toilets and drains, it'll go a long way towards keeping Auckland the beautiful world-class city we all love. Remember, only flush the three Ps: poo, pee, and (toilet) paper."
If you would like to know more about what you can and cannot flush down your toilet or pour down your drains, check out our extensive guide on what not to flush.
Down the drain
Sophie stops by at Newshub to discuss 'fatbergs' and how pour decisions can spell real trouble for our city's wastewater network.
Read More