We can all contribute to creating a sustainable water system that supports our community and environment long into the future.
While our individual household actions might seem small, 1.7 million of us contribute to Auckland's water use and wastewater generation every day. 
We all like a clean home, just as much as we like living in a clean and beautiful coastal city. However, some of things you might be doing to keep yourself and your home clean could be blocking your pipes and damaging the local environment.
By understanding the journey of water as it flows from sky to sea, and by protecting and conserving Auckland's water as best you can, you are  helping to ensure a sustainable water future for our region.
Join us by becoming a Water Guardian and helping to ensure a healthier, more beautiful Auckland – now and for future generations.
Water is a precious resource that's vital for life. We use it to drink, cook, bathe and garden. But we often forget to value it – especially in Auckland, where water is plentiful most of the time.

Understanding your water use 
Most of our water use occurs inside the home, and most of that happens in the bathroom. It's actually pretty easy to be water wise, and by understanding more about how we use our water, we can make every drop count. Here are a few simple tips you can try at your place.
Take the Water Guardians challenge to see how you can make a difference by reducing your water use.
Below are two downloadable guides to help you and your housemates rise to the challenge. Print them out and stick them up on your fridge or in the bathroom. 
Five tips for being water wise in the kitchen!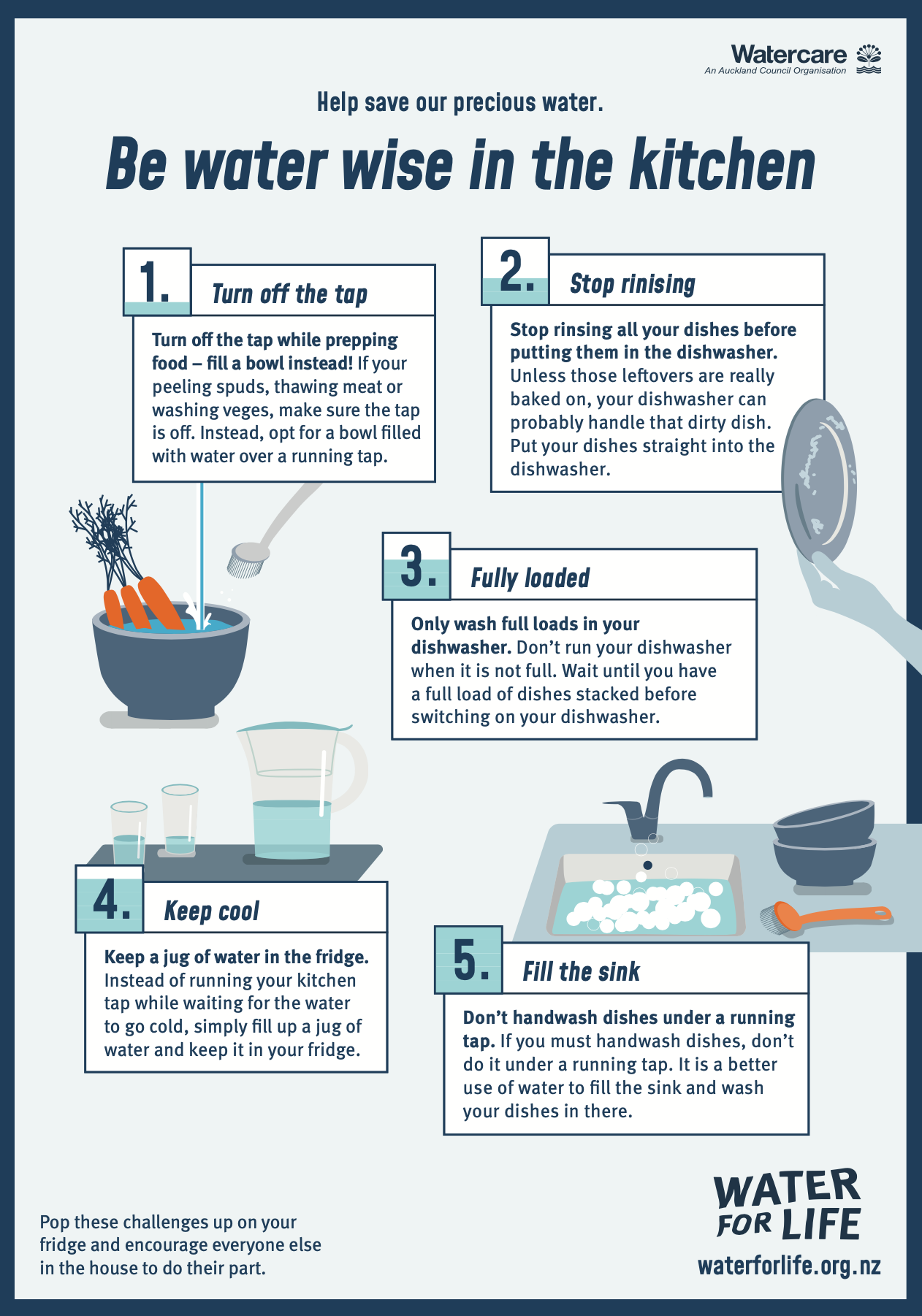 Download these top tips and dish up the water savings!
Five tips for being water wise in the kitchen! 
Heading for the fridge? That's a great place to display these tips – helping your household stay water wise.
Download
Water is part of our everyday life, especially inside the home.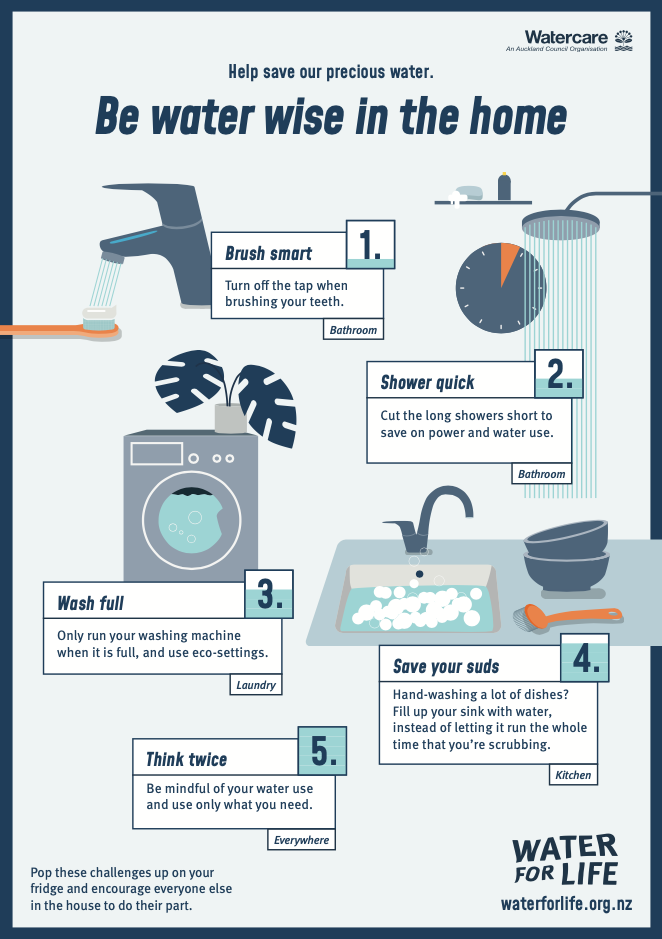 Download this useful resource for you and your whānau.
Water is part of our everyday life, especially inside the home.
Save money and water with these five practical tips for around the home.
Mindfulness matters!
Download
Wisdom doesn't always come with age. 
Inspire children to be water wise too!
Download the Junior Water Guardians challenge resource.
Kids, parents and teachers alike will enjoy this fun guide, along with other educational resources on offer.
Read More
He wai tātou - we are water. So by taking positive action, large or small, you will make a difference to your household, your community and our environment.