Water allows every great city to grow and thrive. At Watercare, we supply 1.7 million people across Auckland with safe drinking water and reliable wastewater services.
By operating and maintaining a vast network of treatment plants, reservoirs, pumps and pipes, we ensure our customers receive safe drinking water.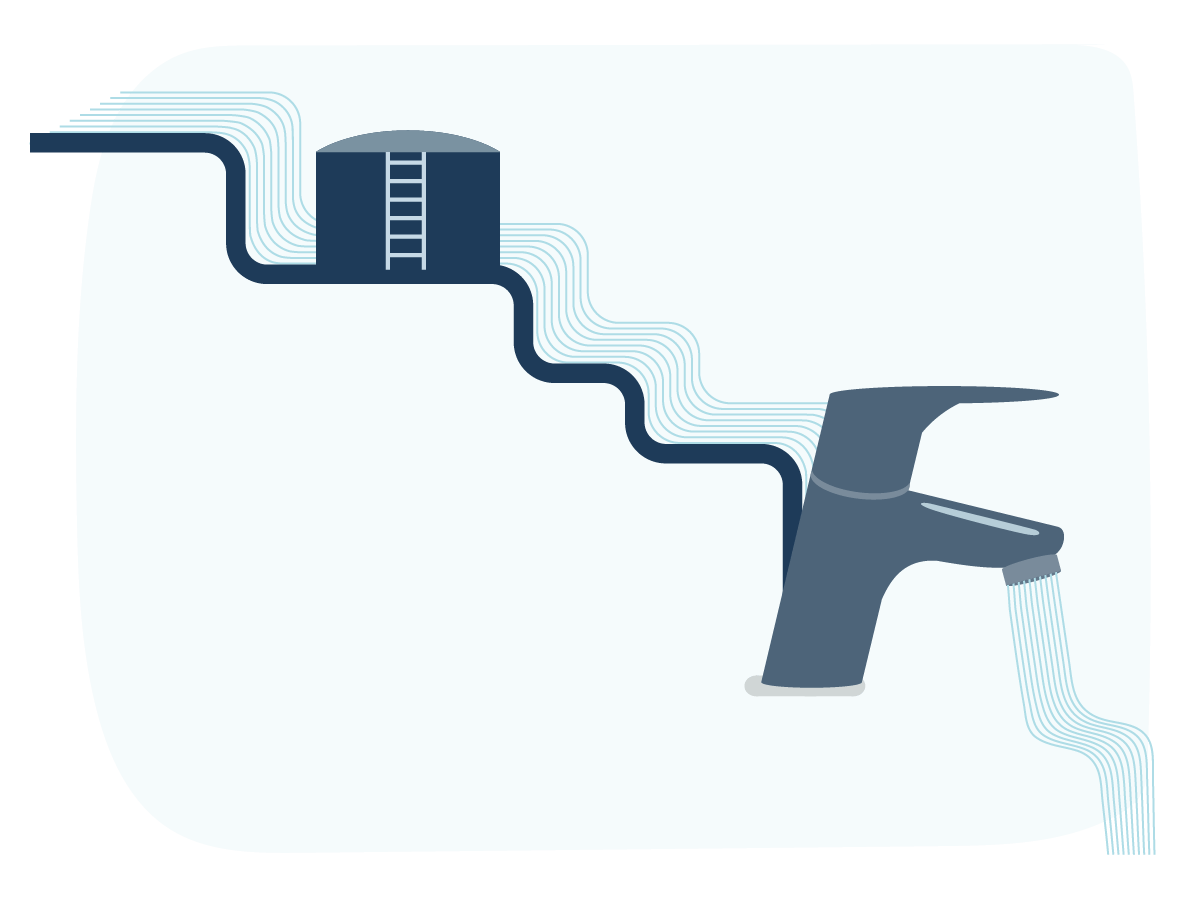 Water is an essential part of life, so maintaining and upgrading Auckland's water assets is crucial. We're constantly planning and building new infrastructure to address the challenges presented by climate change and population growth. This is all part of our long-term plan to safeguard our water supply for generations to come.
Our team is dedicated to serving the vibrant and expanding city of Auckland. 
We are part of your community – water connects us to you, your family and 1.7 million Aucklanders.
Water takes a remarkable journey
Water weaves its way through almost every aspect of our day - from filling up the jug in the morning to the evening shower. It's nice to stop for a moment, take a step back and marvel at the precious resource nature has provided. Water is not only precious it is finite, so it's the responsibility of all Aucklanders including the team at Watercare to treat it with respect. We never underestimate our responsibility to provide you and your family with Aa-graded drinking water. It is not only our job, it is our passion. From the time water is captured to its transportation through our pipes to your home and business, water is precious and must always be treated as such.