A day in the life of
Florence Mills
From water baby to water professional, you could say Florence Mills was made for her role as a hydrologist.
Florence is part of a small team of three hydrologists working in the water resources team. This team is tasked with ensuring that Auckland doesn't run out of water and is well prepared for drought by balancing Auckland's various water sources.
You could say they are Auckland's water accountants, tasked with keeping track of the volume of water at each stage of our water's journey. But unlike an accountant, the water resources team is not confined to a cubicle.
On the contrary, Florence travels to some of Auckland's most remote areas. When she's not hiking through the bush to check Auckland's highest rain gauge, she's hiking around some of New Zealand's great multi-day trails. Unsurprisingly, this is what drew her to the role.
"There are just so many passionate people here who are great at their jobs and always willing to go the extra mile!"
Florence Mills
What got you interested in hydrology?
Water has always been a big feature of my life. From a very young age I was described as a water baby. I've always been passionate about being outdoors and around water, so when I was progressing through my studies and realised there was an entire sector of academia dedicated to water, I knew it was for me.
With global uncertainty around climate and where water will be sourced in the future, I saw hydrology as a really important, meaningful field to get into.
When did you decide it was the career for you?
I attended a couple of conferences hosted by the New Zealand Hydrological Society and saw that you can maintain a good balance of office-based work and work out in the field. I'd say it's roughly a 50/50 split between office and field work. Though field work picks up a bit more in summer - which works out great because you want to be outside when the weather's nice.
Speaking of summer, what do you like to do most in summer?
I am an outdoorsy kind of person - I enjoy hiking. I've done a few of the multi-day hikes around New Zealand. I also love just heading out to the beach and exploring our lakes and rivers. Just making the most of being outside and enjoying the amazing outdoors that New Zealand has to offer.
What's something that you get to do in your job that people would be surprised to know about?
We spend a lot of time in the field. We are a small team and we get to access some of the city's most remote locations, places which many people may not even know about. We're often hiking up hills to monitor equipment and check our rain gauges. We are basically running hydrology experiments out in field.
When people think of Watercare they tend to focus on the urban areas - but we spend a lot of time out in remote regions of the Hūnua and Waitākere ranges.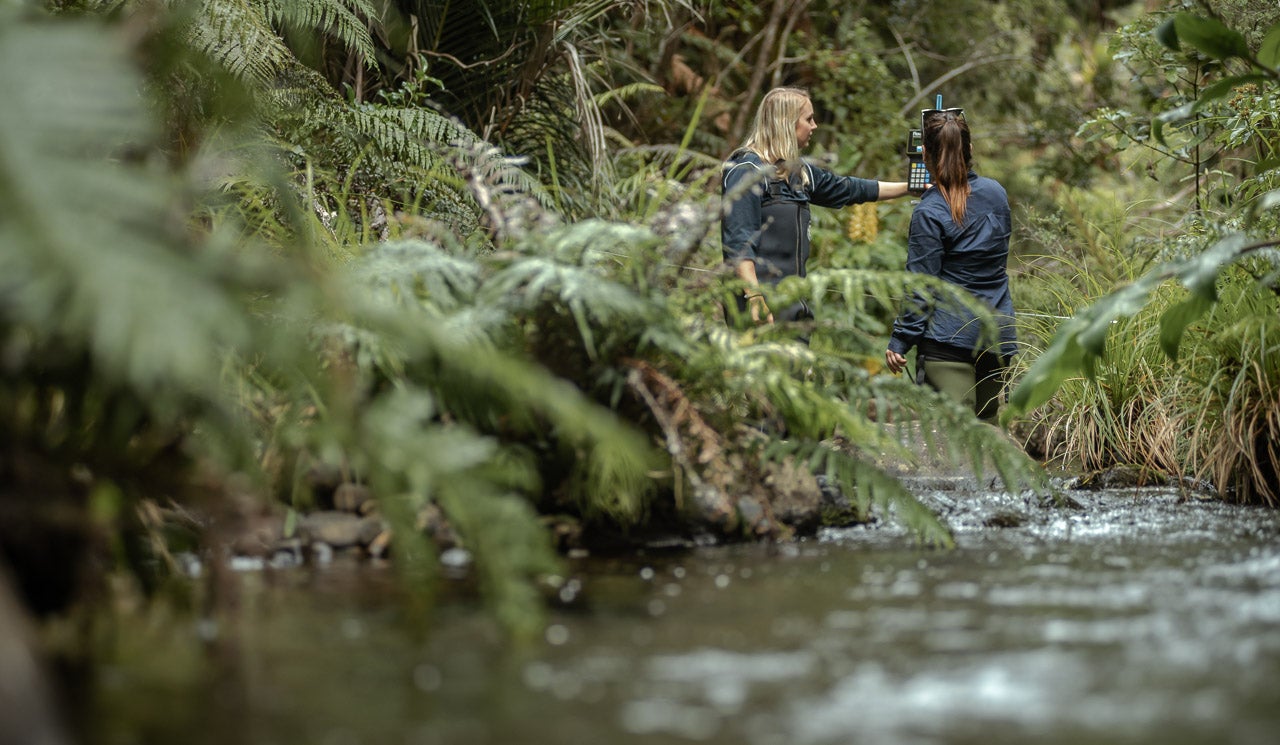 Tell me about a memorable project, person or story that has had an impact on you since working at Watercare.
There's a gent who works in dam safety called Wal. He has been with Watercare for 49 years. He's the nicest person you'll meet and has such a breadth of knowledge - he was around when a couple of the dams were built!
We work quite closely with the dam safety team and if we ever need something we can just pop over and pick his brain - he always has the answers you need.
The fact Wal has dedicated his working career of 49 years to Auckland's water supply is real testament to the work ethic and dedication of the Watercare team.
What would you want the public to know about Watercare, that you think they may not know?
The main thing that has been eye-opening working at Watercare is how much people care about their job. They're so highly skilled and passionate about providing 1.7 million people with water and wastewater services.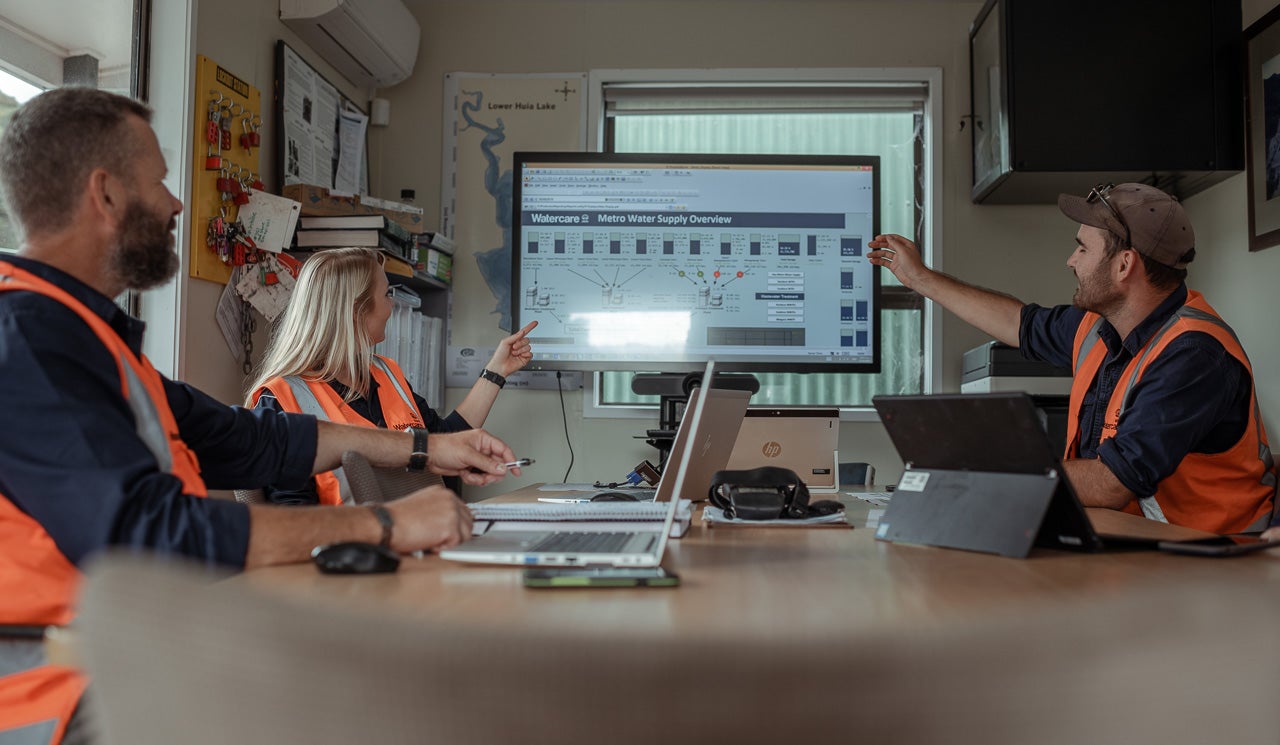 Most of the time it goes unnoticed because it's being done well. It's a complex process, ensuring there is enough water, collecting it, getting it to an Aa-standard, getting it into people's homes and then removing it and treating it to a standard where it can then be released back into the environment.
There are just so many integral parts to this process - if you had people who didn't give it their all, the process could easily fall over. But there are just so many passionate people here who are great at their jobs and always willing to go the extra mile.
What's one message you would you like to share about water conservation?
I'd like people to think about and consider the sheer complexity of the process involved to get water into the home and then take it away again.
It's understandable that people don't think about it because they can simply turn on the tap and have instant access to safe, clean water. I think if people were aware of the amount of work that goes into delivering Aa-grade drinking water to their homes, they may place greater value on it as a resource.
So many people in the world don't have this access. Even before I started at Watercare, I didn't fully understand the complexities involved with getting water to and from someone's house. So, I probably took it for granted.
I was just saying last night to my flatmate - isn't it amazing that you can just turn the tap on and get a glass of water and you never have to think about whether it's going to land you in hospital?
I guess it's a bit of a double-edged sword. We are blessed to have this security around our tap water, so the conservation of water is not at the forefront of public consciousness.