We work hard to minimise the impact of our activities and infrastructure on natural systems.
It is important to preserve natural habitats and processes to ensure biodiversity and the ongoing health of our environment long into the future. More than half our known fish species migrate between the sea and freshwater to complete their life cycles.
One way we reduce the effects our dams have on such life cycles is by creating a way for the natural fish migration process to continue. Dams create barriers for migrating native fish and eels, so we have implemented the trap-and-haul programme. Our native fish are in real need of protection as their numbers are dwindling due to several reasons, so this transfer operation is an important and satisfying part of our work. Around three-quarters of our native freshwater fish are threatened with, or at risk of, extinction.

Every year, we capture and transfer incoming elvers and whitebait in the Hūnua and Waitākere ranges from the bottoms of our dam spillways to the top. Mature eels need to complete their life cycle by migrating to waters as far away as Tonga to breed, so each season we capture and release migrators further downstream so they can reach the sea unimpeded. Incoming juvenile eels and whitebait are gently deposited into the reservoirs in sheltered areas so they are protected from predators and can continue to feed, grow and breed. We move around 10,000 fish per migration season! Our dams offer a special haven to native fish species as they are located within protected catchments surrounded by native bush, and fishing is banned.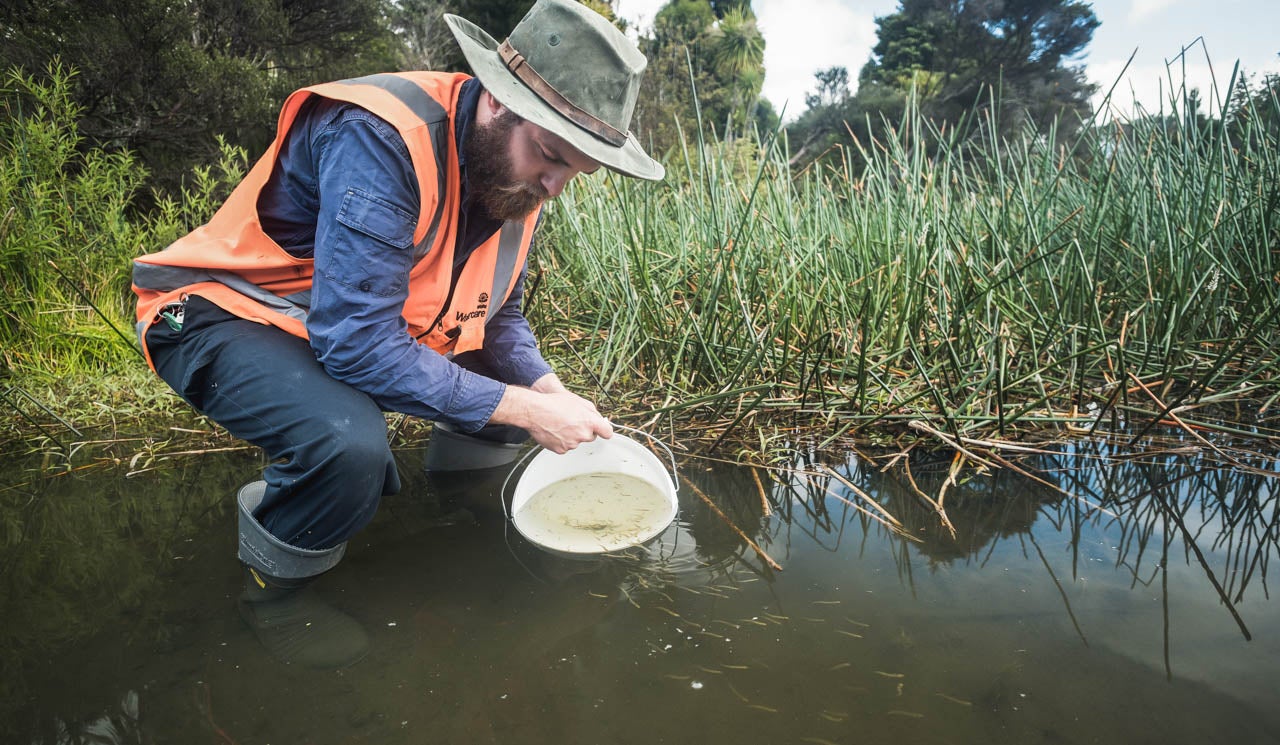 Dam technician Gareth Whittington releases native whitebait and juvenile eels into Lower Nihotupu Dam.