A day in the life of
Sifa Pole
Every day at work Sifa Pole navigates between two worlds. In the office, out in the field. Being a leader, being a subject matter expert. Embracing his Tongan heritage, working within a western cultural framework. 
He'd like to get out in the field more than he does these days, but it's not the split of his time that has the biggest impact on his role. It's his culture.
"Tongans - and all the Pacific Island cultures - we're big on people, we're big on community, we're big on connection, we're big on having a laugh – that's who we are," says Sifa.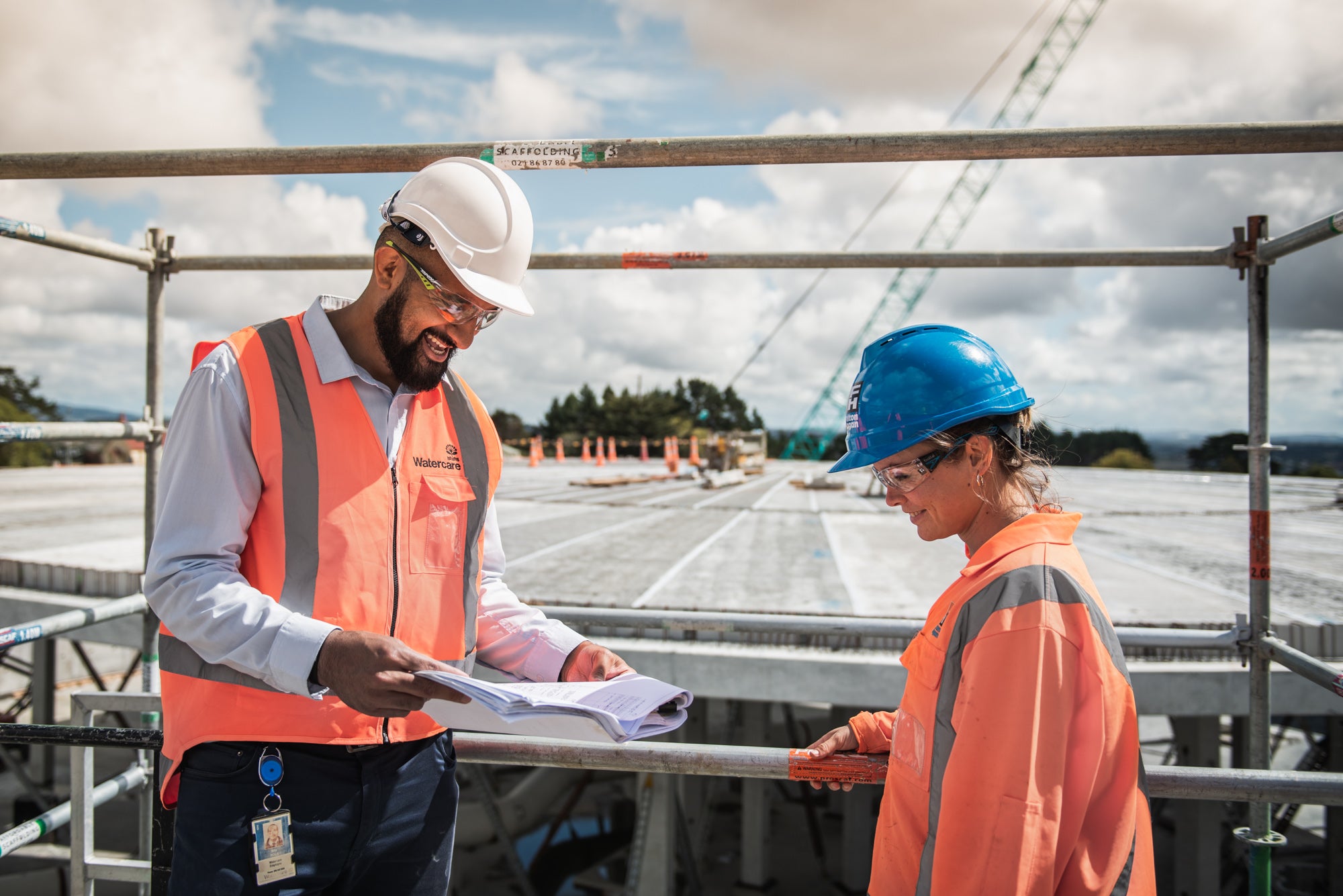 "I understand how to apply all of this in a professional environment. Like, when we're in a meeting, I know when to drop a joke. I am often the approachable person in the room, the one everyone can go to. But at the same time, I identified early on in my career that people value efficiency. 
"Those two traits have ended up becoming the focus of my career: be the person who gets stuff done, but also be the person who others like to work with."
It's a perspective that serves him well in his recent role as operations manager for Watercare's southern networks, where Sifa oversees a large team responsible for making sure that each of our customers in south Auckland safely receive their drinking water and their wastewater is efficiently taken away to be treated.
A symphony of pipes and pumps 
In this role you could say Sifa is a bit of a conductor; leading an orchestra where the instruments are pipes and manholes and pump stations and reservoirs. When the network of water and wastewater flows, all of these different instruments work in harmony. But more often than not – something is out of tune. A pipe leaks; or a pumpstation needs upgrading.
It's his job to continuously fine tune everything so the orchestra can keep playing – he directs what maintenance happens, where. When a piece of equipment needs upgrading, or where to spend the precious capital resource that we have for the city.
Like any conductor's job, this type of work is not only about the instruments – it's about people. Managing people, negotiating outcomes with communities, and leaving a legacy for Aucklanders and for the next generation of engineers who will one day inherit the network.
It's work that keeps Sifa busy. "I live by my calendar," he says, his diary is packed with barely a 15-minute spot for lunch and not much time outside of the office these days. Not counting the hours he does outside of work playing and coaching rugby, volunteering on his local resident's association, and leading the SPPEEx, an industry group for young Māori and Pasifika engineers.
But he likes it this way: keeping connected, fostering team environments, showing leadership, having purpose. And hanging in the balance of all of this conducting, the melody carrying him along, is culture.
"Having the humility to walk in both worlds and being able to see both sides of the cultural spectrum has done wonders for me," reflects Sifa, an engineer by trade. "I feel like I can see problems from diverse perspectives; I understand different cultures and priorities, and this puts me in a position to understand situations better."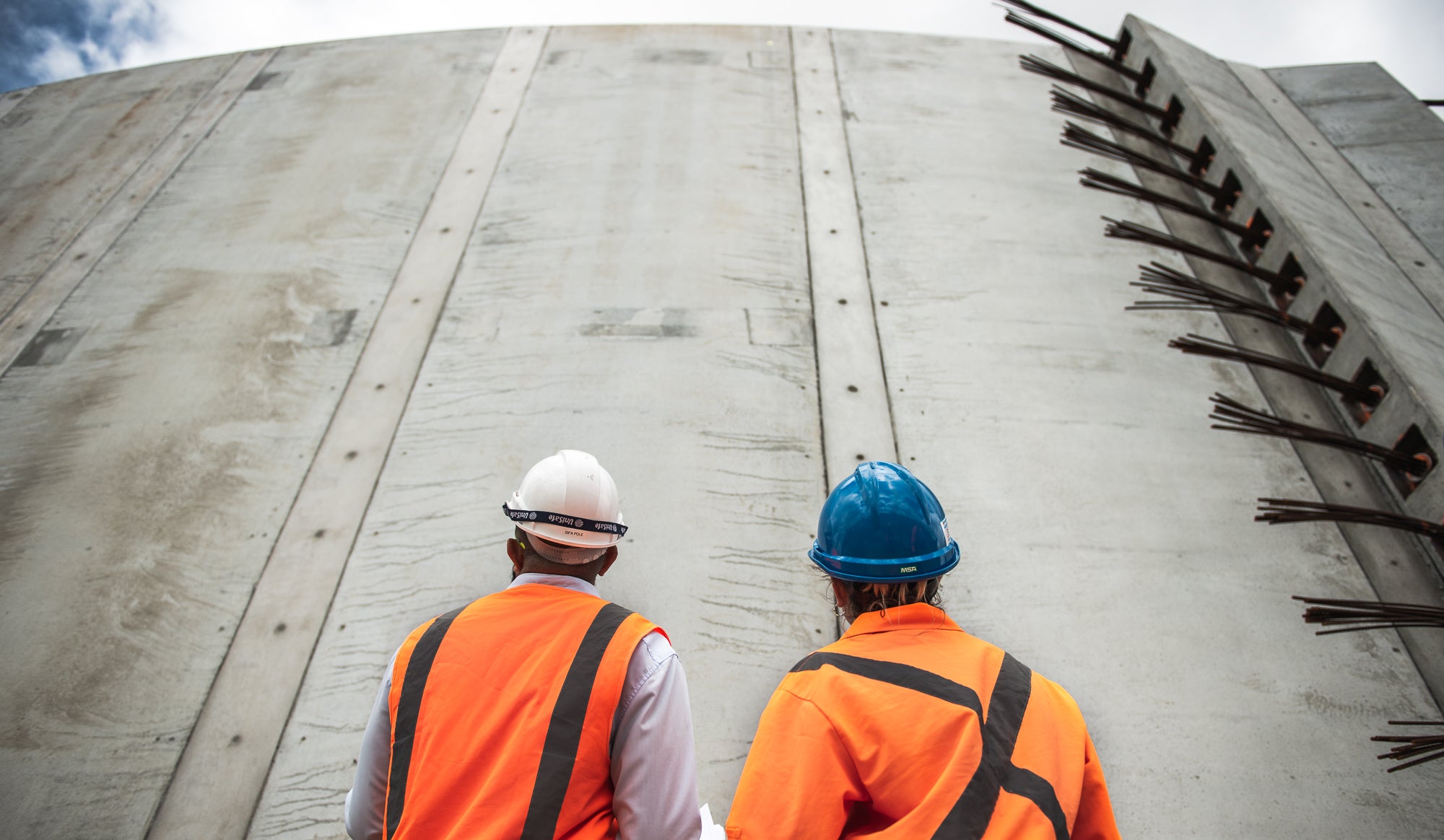 Finding meaning in meetings and managing
Walking between worlds has served him well too. Sifa became operations manager before he was 30, not a bad path for a boy from a decile one school, he says.
He was originally going to study the sciences, "they just makes sense, you can't argue with science", but was persuaded by his older brother to study engineering at the University of Auckland.
After graduating with honours, he spent some time in a contracting firm before finding his feet at Watercare. Figuring out how he brought all of himself to work was a process – particularly in those early years as a new graduate.
Although there's still work to do on uplifting Māori and Pasifika engineers and fostering diversity, Sifa says the water industry is the kind of environment where a purpose-driven person like him can find meaning in amongst the management and all of his conducting.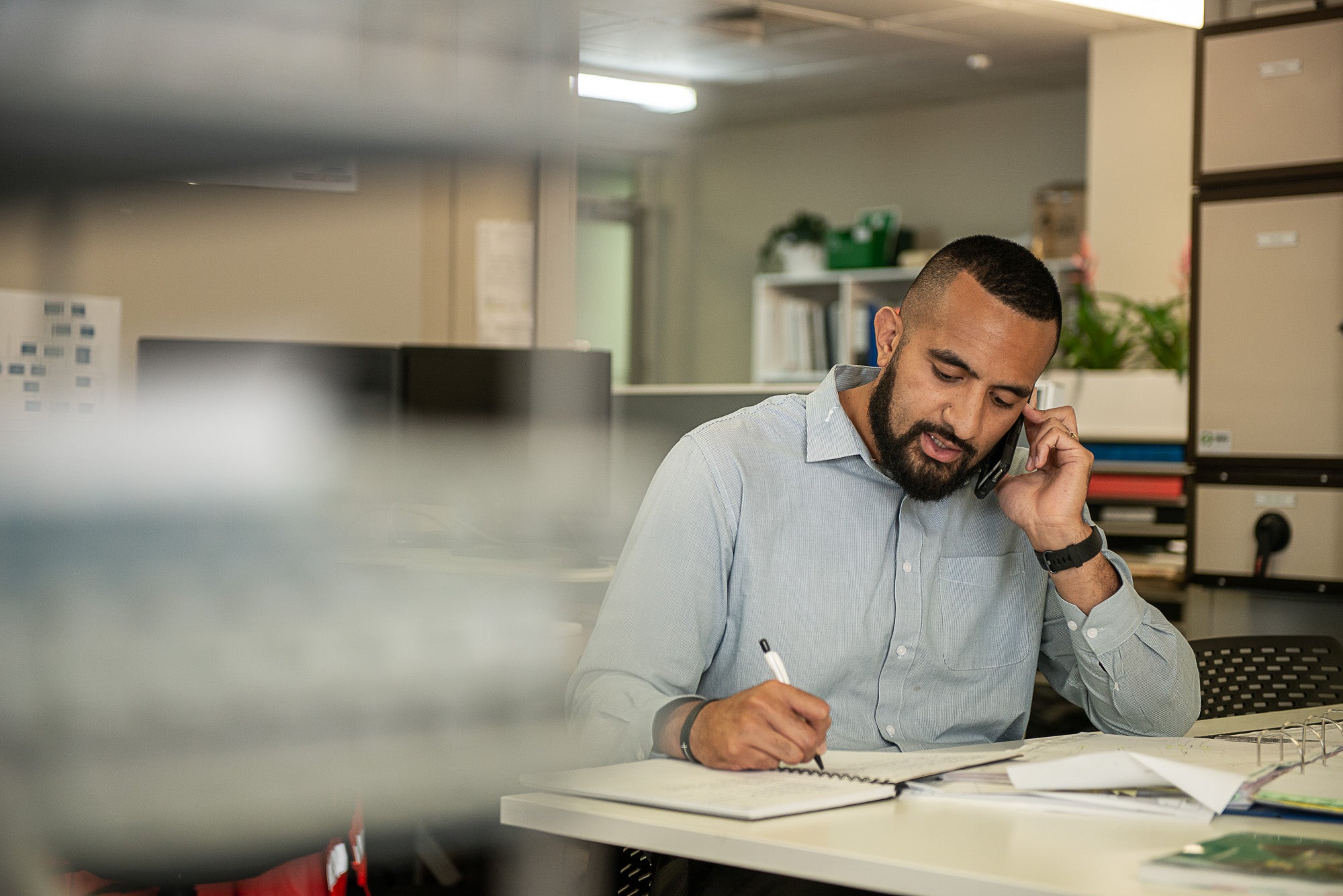 "Making a difference, that's what brings me to work each day. I've tried to come just for a 9-5 to get paid, but to me that's the most defeating feeling in the world. So, I've done a bit of soul searching over the years.
"For me, I always talk about legacy and I always want to be able to say: 'I've done my best, I've got assets and I've built a team. I've built a culture that can last years down the track where we're serving the people of Auckland to the best of our abilities'."
Read more stories that feature in our newsletter, NewSplash.