Our schools education programme
Empowering through science. How our school programme is inspiring future scientists.
What age were you when you realised there is more in our streams than just water? We're not talking about the flora and fauna you can see with the naked eye. We mean the microscopic world that inhabits our waterways. Our school education programme aims to teach students about this microscopic world and how our behaviour effects the ecology of our waterways.
Created for Year 5-8 students, the programme focuses on examining water quality in a participating school's local stream. Lessons are carried out by our education coordinator, Sarah Slater, and open with a morning theory session.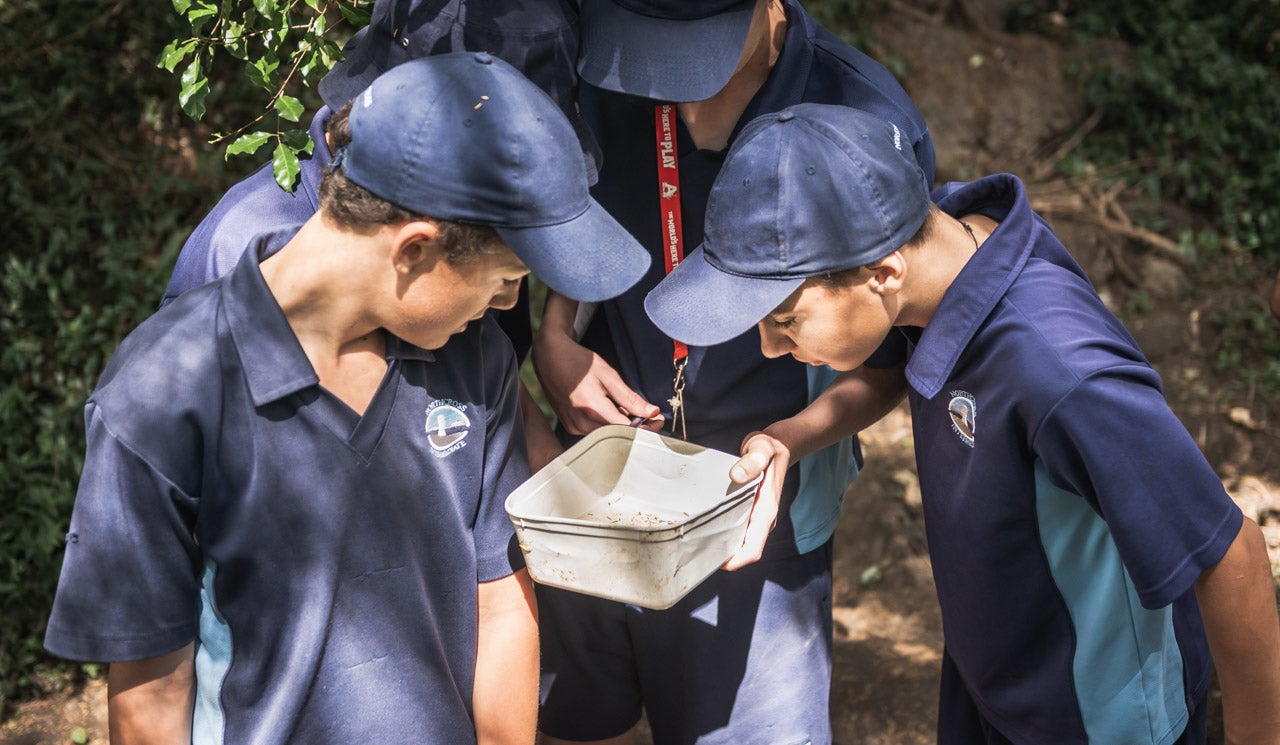 "I start by explaining the journey of rainwater, from sky to stream," says Sarah. "We discuss how this water can be exposed to pollutants - some visible, some invisible. I then take the class through what kinds of bugs they may encounter at their local stream. Bugs have a sensitivity score; some can only survive in very clean water, while bugs with low sensitivity scores can thrive in polluted waterways."
After a short break the class goes out in the field to their local stream, armed with a bucket and a field-testing kit.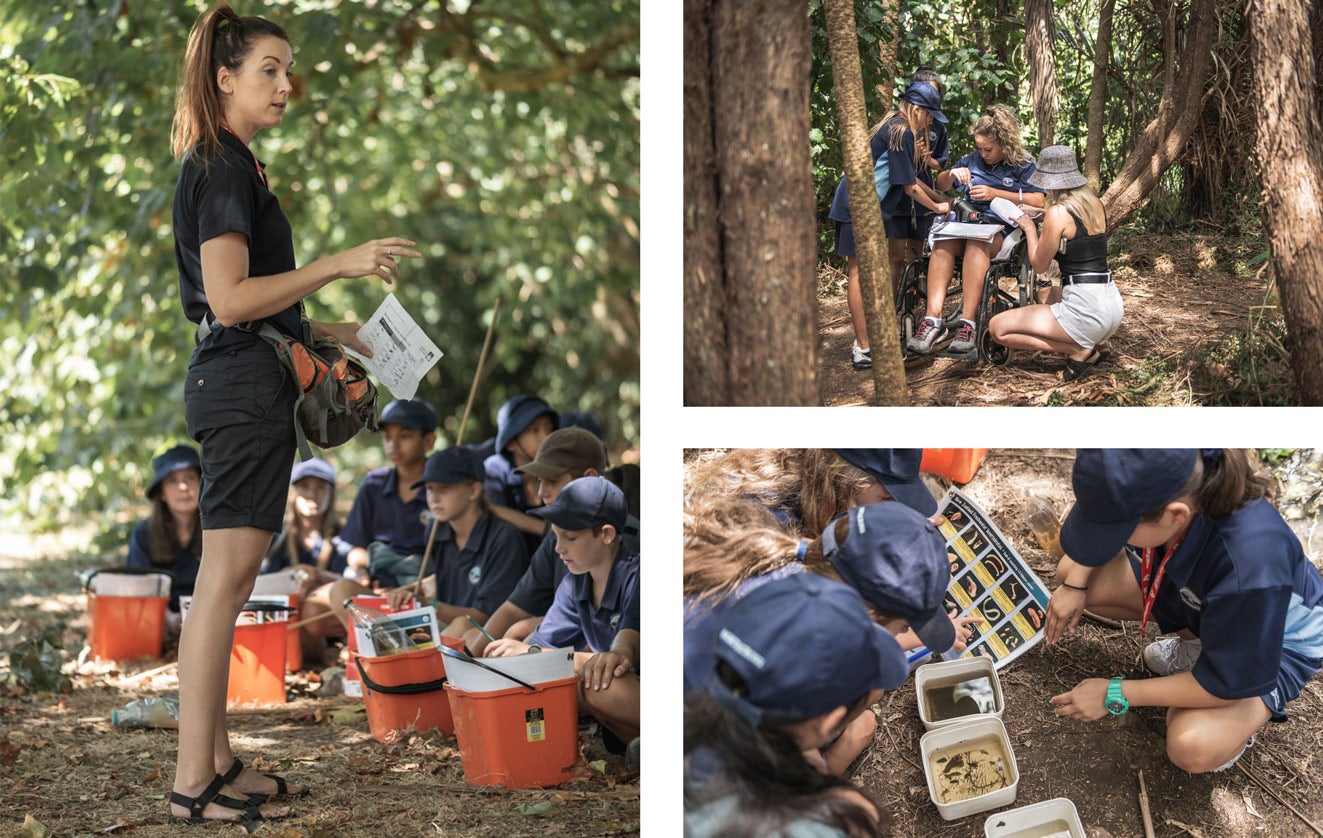 "We test the stream's PH, nitrate level and temperature, and make an assessment on the water quality," says Sarah. "We not only discover whether their stream is clean but also answer the question, why is it clean?"
Sarah and the class look for evidence of the stream's water quality by identifying what kinds of bugs are living in the stream. Teaching children that our waterways are places teeming with life is something Sarah believes is vital to the future of our waterways.
"Most people don't realise there are tiny things living in our streams," she says. "We must understand the impact we have to safeguard the future of our waterways. My goal is to inspire these kids to care more about the environment and make them realise the positive effect they can have on the planet."
Making the science come alive
Each year, over 700 students participate in the education programme at Northcross Intermediate. The school has taken part in the programme for 6 years and head of science, Sonia Gobindlal, has received overwhelmingly positive feedback.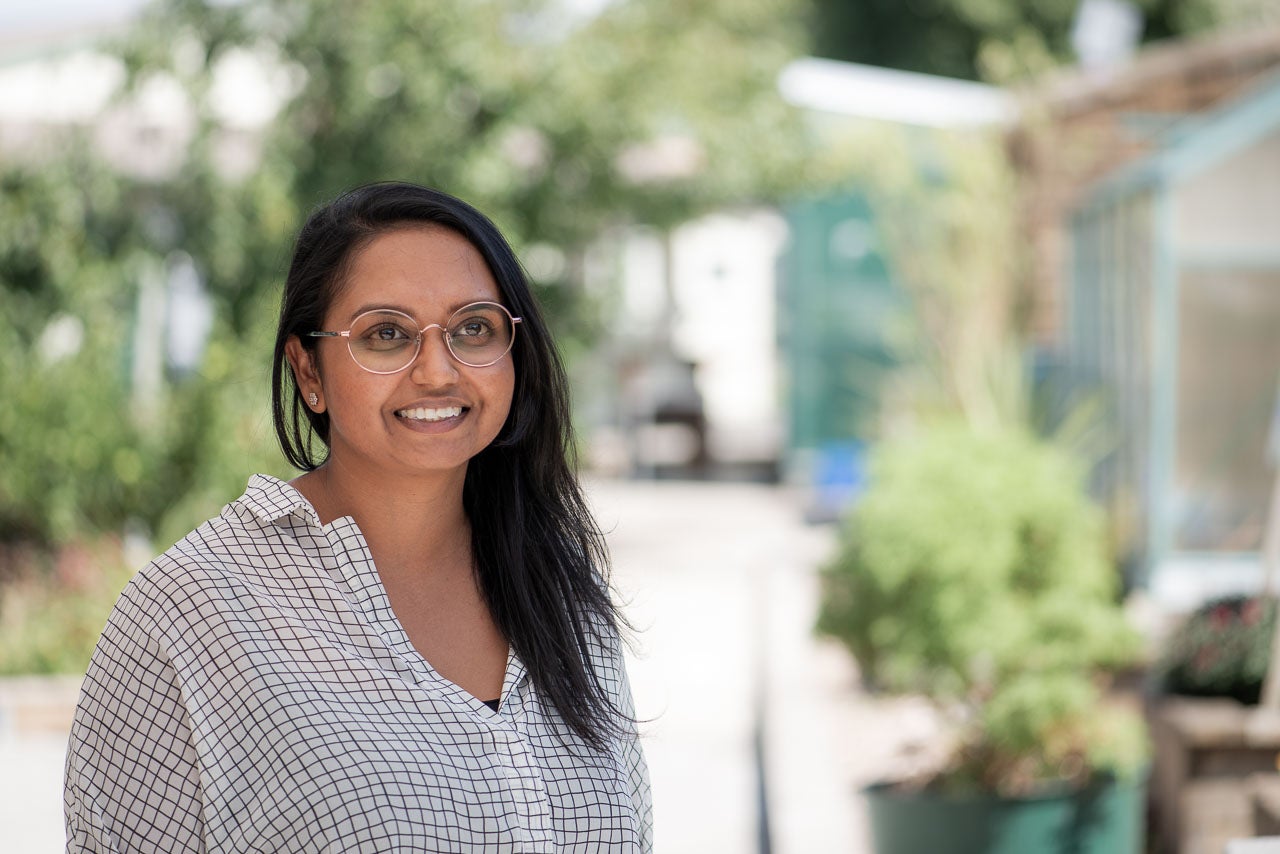 "The response from kids and teachers has been fantastic," says Sonia. "The programme gives kids an opportunity to learn from an expert in the field, which really engages them."
Sonia believes the programme has helped shift the perception of science being a 'boring' subject by allowing children to see how it can be used.
"The kids are engaged and asking a lot of questions," she says. "They get to be scientists for the day, and I think it changes a lot of their stereotypes around what scientists do."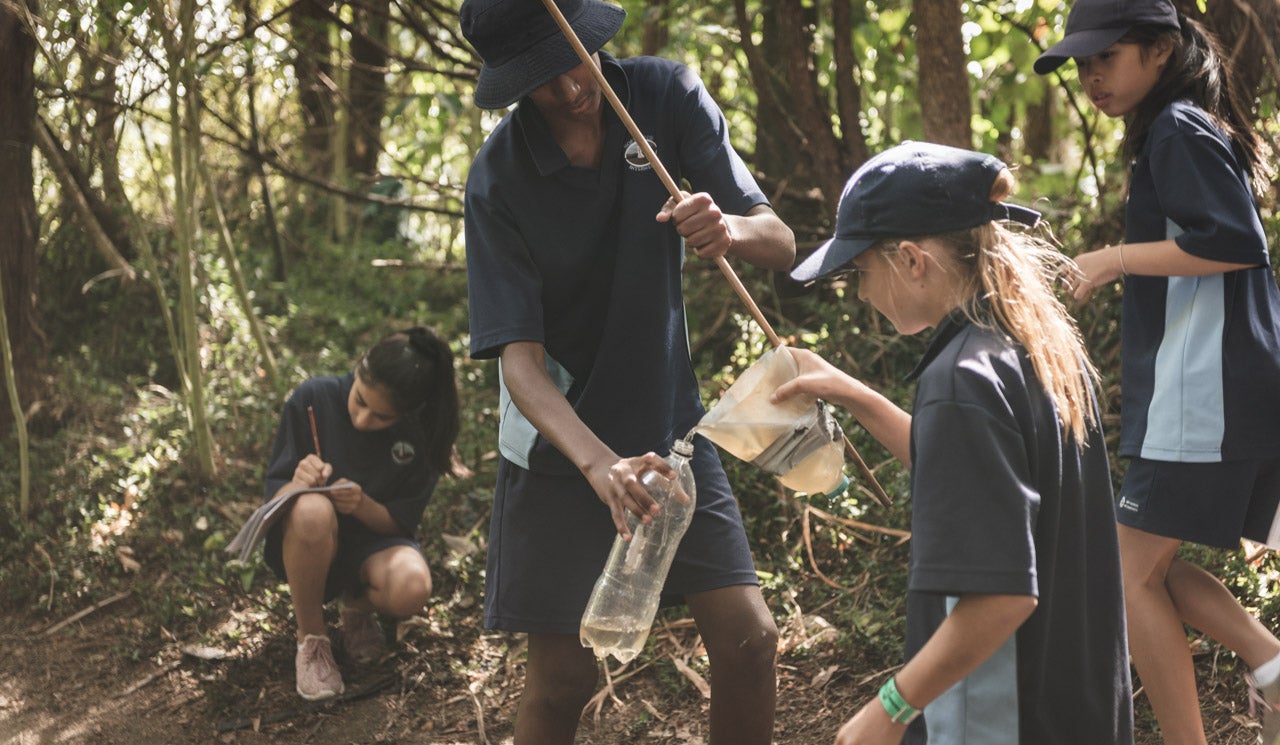 For Sonia, the biggest takeaway from the education programme is introducing students to the idea that science can be used to investigate and solve issues affecting their community.
"The programme sparks a lot of conversations around how humans are affecting our waterways," she says. "And it's a really good introduction to a fair testing experiment. It opens up students to the idea they can go out and investigate issues."
Inspiring further scientific study among students
Last year, one of the Northcross Intermediate students who took part in the water testing programme went on to do her science fair project on the Sherwood Stream, the same stream examined in the programme.
"She really took Watercare's programme and ran with it, conducting detailed experiments and testing the water quality of the Sherwood stream over time," says Sonia.
The student's continued study of the stream proved a great success, winning a NIWA Excellence Award for an environmental project.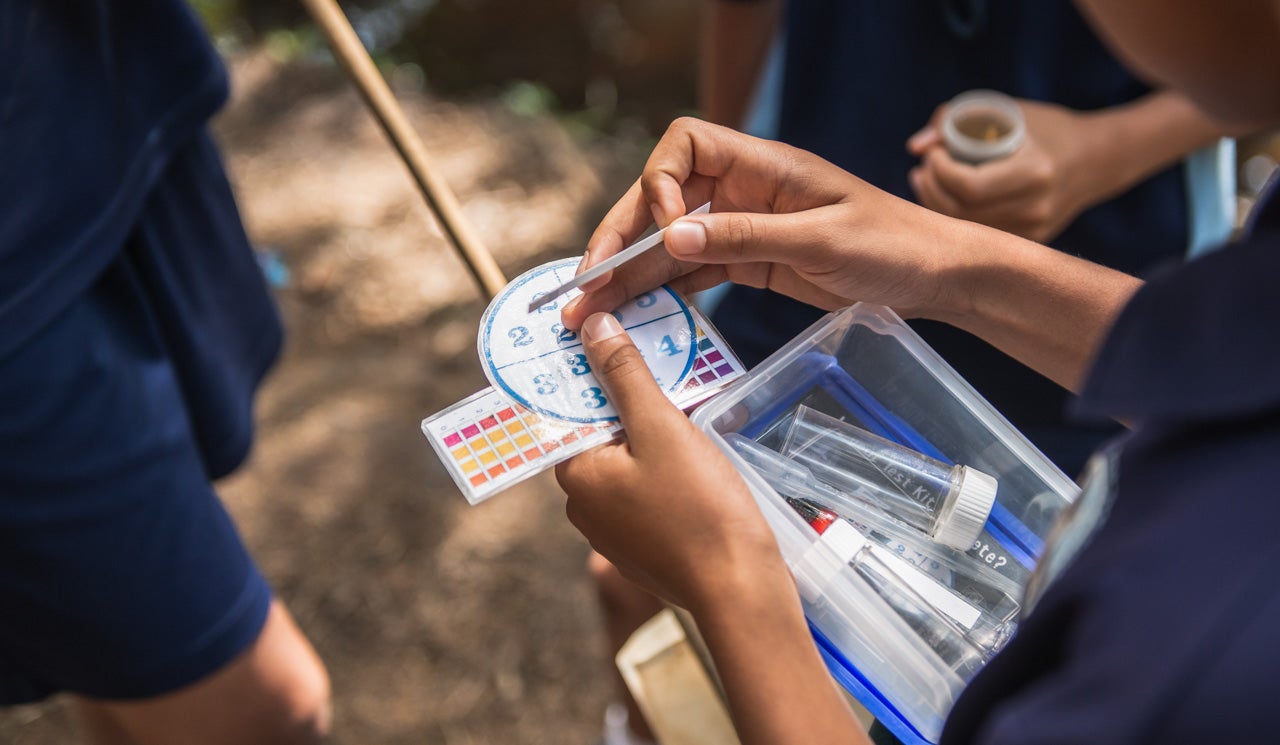 "Without Watercare coming in to take these lessons, students wouldn't be exposed to this level of scientific investigation - it's unlikely they'd be directed to this kind of learning independently," says Sonia. "The experience has made me realise that Watercare isn't just someone you pay your bills to. They run so many wonderful education and community programmes, which I would encourage any school to get on board with."
If you are interested in finding out more about our education programme for your school, check out our education resources page  and contact us to book a school visit.