We look after more than 9000 kilometres of public water pipes across Auckland.
To ensure our water pipes are well looked after we have more than 100 people out in the field who identify and fix leaks. We don't just respond to leaks reported by the public; we are also out and about, proactively detecting leaks in the network.
What causes leaks?
Several things can cause leaks in Auckland's water pipes. These include construction around the city, variable ground conditions, and weather conditions. More leaks occur during the summer months. This is because dry conditions cause the soil surrounding the pipes to shrink. The soil pulls away from the pipes, creating pressure that can lead to cracking. This was the case during February 2020 when a prolonged period of dry weather resulted in a steep rise in leaks.
Proactive leak detection
We are constantly checking the water network for leaks. Sometimes leaks are not obvious from above ground, because water disappears underground and no one sees it. Our proactive leak-detection programme finds and fixes these leaks.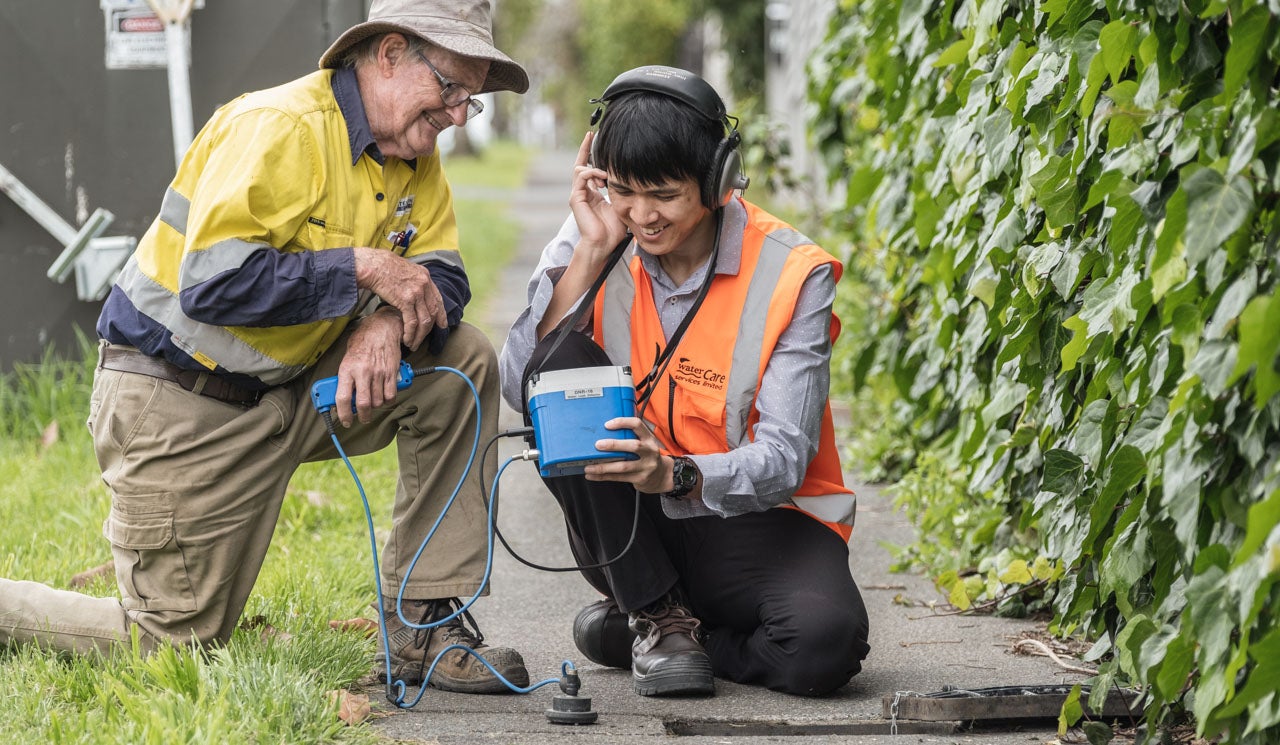 With water pipes constantly running, our team uses sound to detect leaks. Leaks have a distinctive noise profile and have a different frequency to that of normal water flow. We use an acoustic leak-detection device to find leaks by differentiating leak sounds from those of normal water flow through pipes. Once a leak is detected, a crew is sent to fix it.
How leaks are prioritised
When you report a leak to us, we first prioritise it based on your description of it. The urgency of our response will depend on what volume of water is leaking relative to other reports in our system at the same time. After you report a leak, we send out a contractor to investigate and determine what is needed to repair it. Leaks are prioritised based on four things:
The volume of water that is being lost
The risk to public safety
The risk to property, traffic, and commercial activity
The complexity of the repair. Some leaks require tree-felling, footpath excavation, or road closures. The complexity of the repair will be weighed up against the seriousness of the leak.
How long does it take to fix a leak?
Once we have assessed the leak, evaluated the risk, and established how complex the repair will be, we book in our team to fix it. This can be done within 24 hours for a major leak that is affecting the community. When we have many reported 'minor leaks', there may be delays to the leak repair of up to a week. We are always trying to respond to the best of our capacity with the resources we have.
Who is responsible for a leak?
We are responsible for all pipes, backflow prevention devices, metres, and other network assets on our side of the point of supply.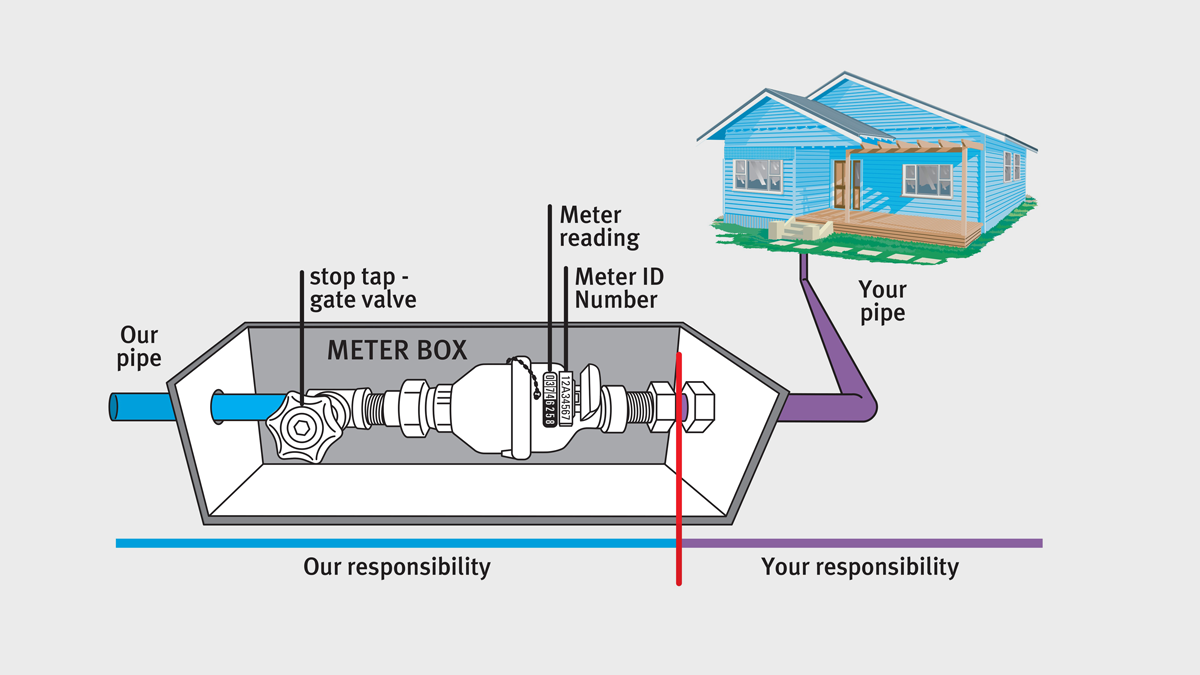 The homeowner is responsible for all pipes, fittings, and devices on their side of the point of supply. The point of supply is the outlet of the meter fitting closest to your private pipe above. This applies whether the meter is inside or outside the property boundary. 
Water meters can be found in a variety of locations both on and off your property. If you are unsure about which leaks are your responsibility, you can learn lots more about it here.