A day in the life of
Richie Waiwai
Richie Waiwai has a very unique role at Watercare, and a very unique description to explain what it is that he does.
He describes it this way: "Using an engagement strategy I learnt at a very young age from my nan, I sit down and have a cup of tea and a scone with people, face to face, sharing honestly about what's happening in Watercare, what is or isn't happening for Māori, and bringing the two aspirations together - for the benefit of both. And, more importantly, for the environment." 
Richie helps bridge the gap between mana whenua and Watercare by raising the level of understanding between the parties and highlighting each other's priorities to move relationships towards a true sense of partnership - a role (and a gift) he's worked hard to develop even prior to joining us almost a decade ago.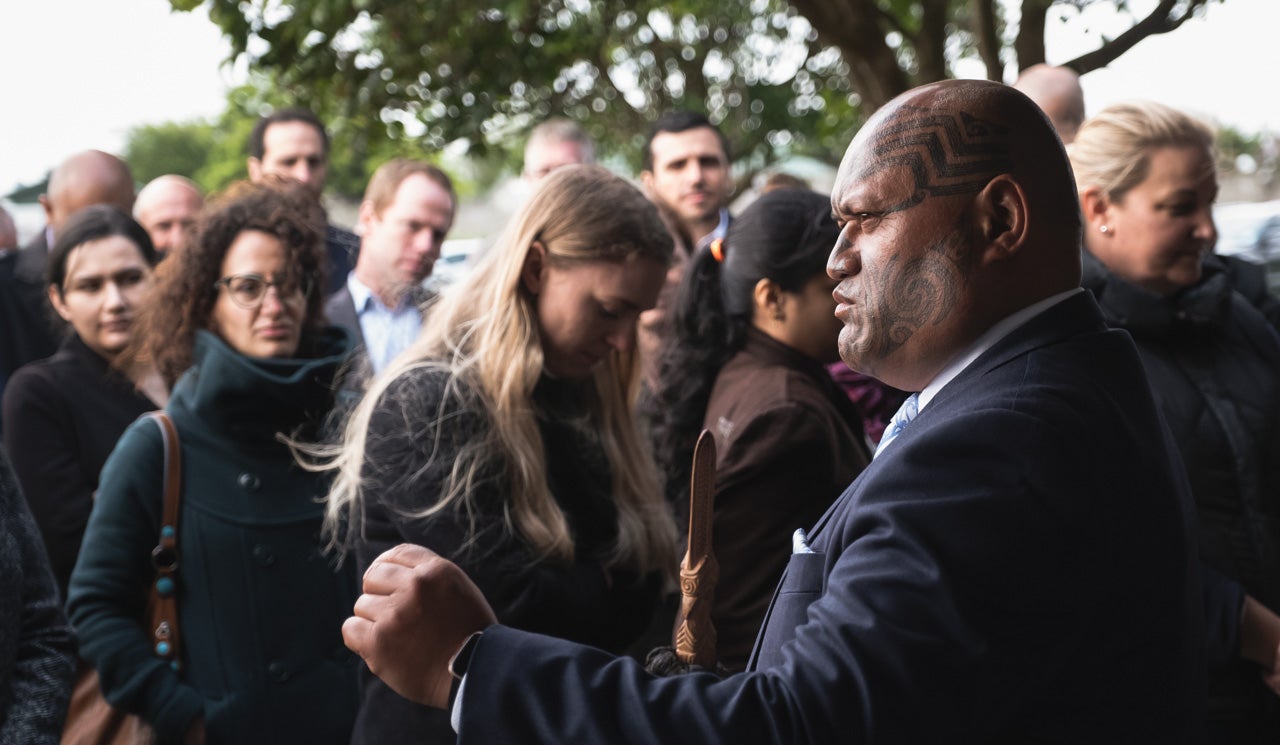 "Mana whenua are the people mandated to represent tribal interests and views on certain priorities," says Richie, "much like appointing a spokesman to represent the position of the extended family within wider communities. With regional and national growth, engagement can be complicated with complex issues to get across. There are 19 mandated mana whenua with interests in the Auckland region and it's not typical for groups to hold the same position on things. They certainly have different priorities they want to advance, and those priorities often come shrouded with grievance for things that have wrongfully happened to mana whenua throughout history." 
Perhaps it's the things Richie's done in the past through iwi land and settlement processes or under the umbrella of significant regional and national projects, that has honed his ability to move between the worlds. It's a skill that we have utilised well and in a way that respects the people who are most impacted. Engagement with mana whenua or talking to the right people is an issue that many councils and authorities struggle with. For Richie, finding out who we need to meet with, making the approaches and actually meeting with people, is the easy part. Building relationships founded on trust and confidence - that's where he feels that the real engagement happens.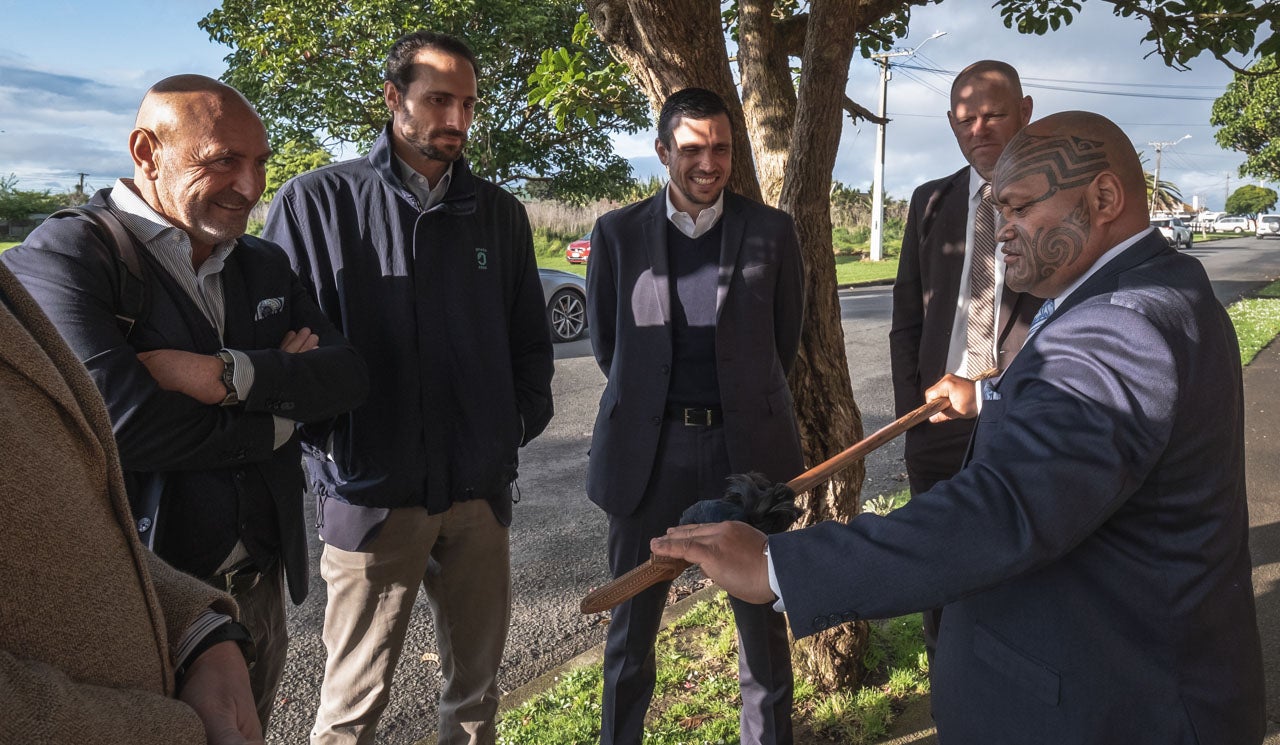 "It can be quite daunting for staff and mana whenua alike to work together because often the worldviews are poles apart. But fundamentally, we all want similar things particularly when it comes to the wellbeing of people and the wellbeing of the environment.
"It's a commonplace we can start the kōrero from but it's really important that the right people come to the table. I don't go to these hui for Watercare, I take management and the project staff who do the actual projects with me. Mana whenua will come with all sorts of questions and curiosity and they do want to get across the detail no matter how complicated it might be. We can't be honest and share if there's only me to speak to the technical parts - much of which is well above my education."
Those gaps in understanding can seem pretty wide when it comes to issues such as wastewater discharge into river systems that are the lifeblood of Māori people. As Richie explains, sometimes the worldviews are completely misunderstood until the parties come together and talk. Take the issue of wastewater discharge into the Waikato River - to the local iwi, it's as traumatic as cutting open a body, putting a foreign object in there and leaving the wound open.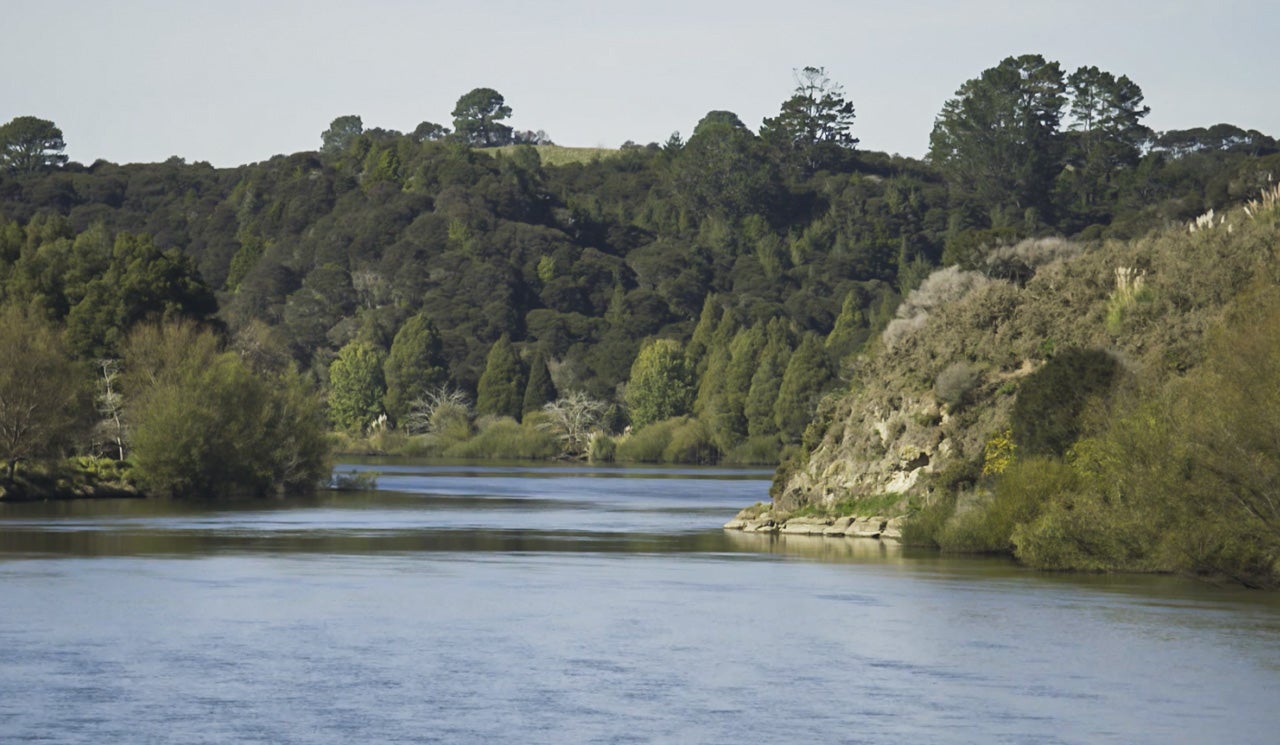 "That's how important the issue is to them," Richie says. "So projects are redesigned in response to iwi concerns. We change the design so that it fits what they are talking about. This is how Watercare listens and responds which is why iwi come on board." 
Walking between those worlds is not just something Richie does - it's who he is.
Deliberately spoken, gentle but firm, the first thing to strike you about Richie is his full facial tattoo - a mataora or tā moko intricately designed to represent his culture, whānau and tribal affiliations. It's an impressive piece of artwork and yet it's so much more than that. It's clear when he speaks that he holds great pride in the way he conducts himself and the importance of his work for Watercare. 
His speech is a natural mix of English and te reo. One can't help but celebrate in the fact that you can follow the dialogue with ease giving you a sense of being uniquely from Aotearoa. When pressed about who he is as a person, he says it's impossible to separate his identity from his iwi, his heritage and most of all his family. "I am nothing without my whānau" he says, "after all they have shaped me into who I am sitting in front of you today."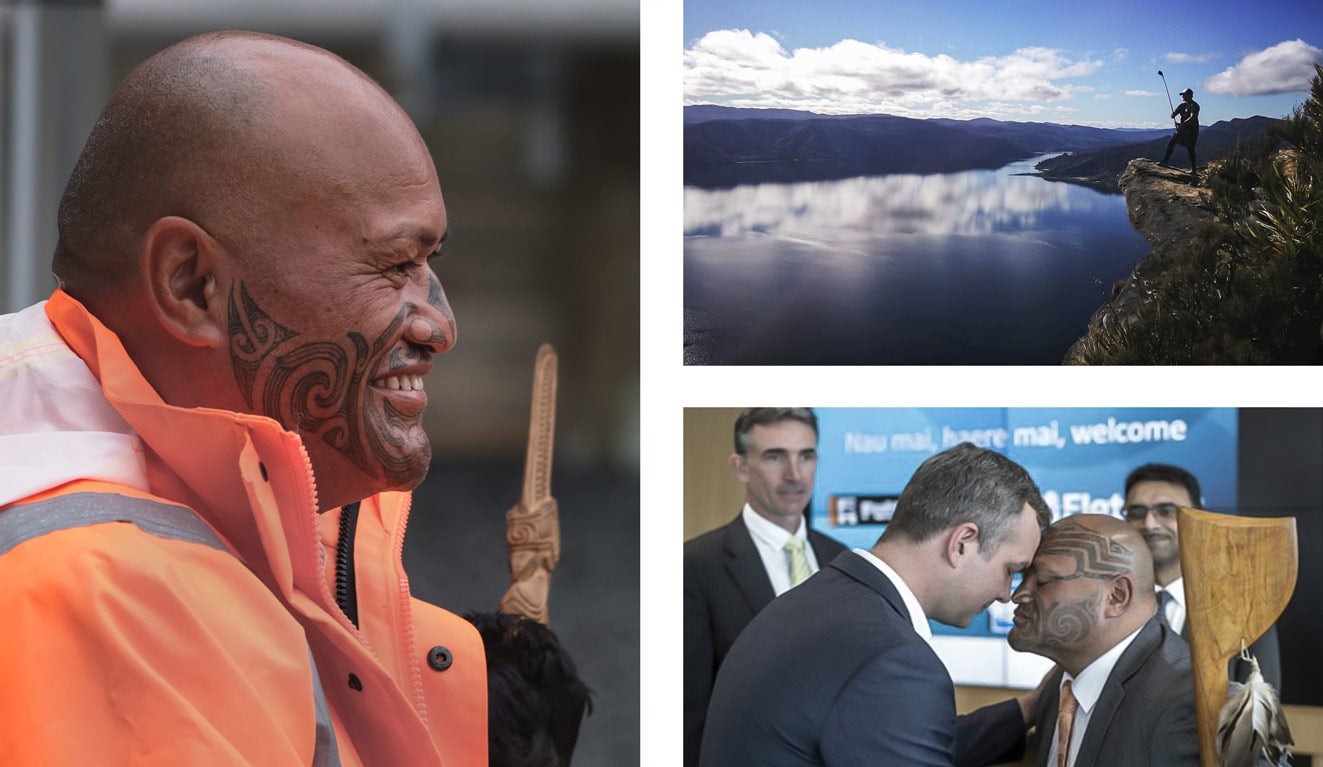 Before Watercare, Richie says he cut his teeth in the arena of the Māori Land Court, which he describes as the beast set up to take land from Māori. He operated in roles that bore the hallmarks of what he does now, managing spaces between the court and the public. When he left the Ministry of Justice he set up his own business, Te Hautapu Consultants. 
"My kaupapa is about 'me āwhina me whakarei I te Iwi', delivering outcomes for whānau, hapu and Iwi Māori," Richie says. "When I left my day job I said that I wouldn't go back and work for government, but lo and behold, I got a knock on the door from another creature of Her Majesty and I was back in there working for government again." 
Richie found himself engaged in some of the hottest issues of the day- in the Department of Corrections implementing Sir Mason Durie's model Te Whare Tapa Wha of Māori health and wellbeing; with the Waitangi Tribunal and applications under the then new seabed and foreshore legislation; travelling the length and breadth of Aotearoa delivering programs on Māori philosophy with government and iwi. But no matter what he was involved in, the theme was the same: bridging the gap between worlds. 
Richie's initial work for Watercare was advising on wastewater consents and ensuring our engagement with mana whenua was respectful and done right. He describes it as helping parties move from just ticking boxes to building confidence to talk face-to-face. "It literally started with introducing myself to staff around the Newmarket office and out in the field. People at first were quite surprised to see me around the hallways, in the lifts, in the basement, out at the plants, and then they became curious and that's when the conversations began. It's been a real pleasure to work with the staff to improve their knowledge, awareness and empathy for Māori issues. Now I feel like part of the furniture and I'm not so much of an enigma I guess." 
Our former chief executive Raveen Jaduram was instrumental in moving Richie's role to Poutiaki Tikanga Māori (Principal Advisor), with a special brief to guide the executive team in its engagement with iwi Māori. 
"It's to lead, guide, coach, mentor, and keep the leadership safe when moving among Māori forums," Richie says. "I guess one of the many challenges is that you can be seen as being the beginning and end of all things Māori - it's not unusual for people to think, let's ring that fella; let's go see that fella. So, I keep it strictly about how to do things - not to actually do it for them. This way the change is transformational and enduring. Our teams know how to do the actual engagement themselves and they're really respectful about how they do it too."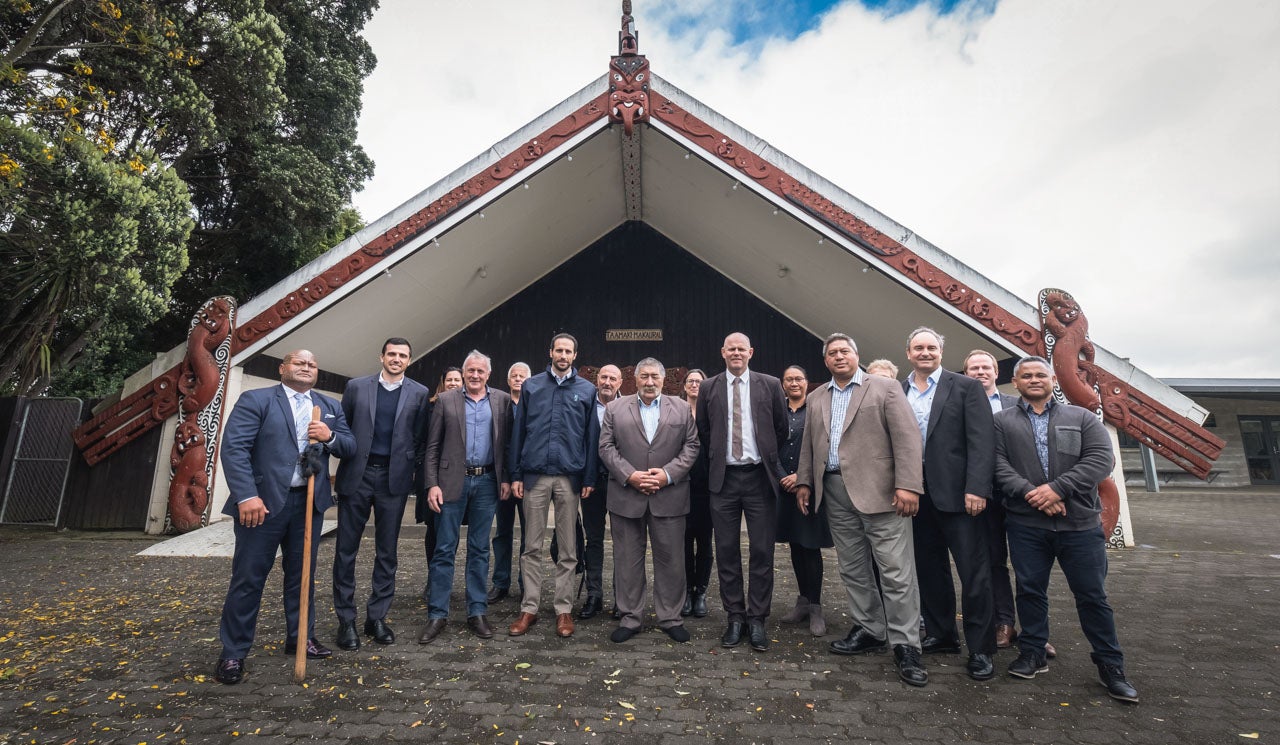 Perhaps the crowning achievement of the role, from Richie's perspective, is on how mana whenua are now involved in projects from the ground up. 
"There are many kaupapa that Watercare is across, be it in infrastructure or operations," Richie says. "Before my time it wouldn't be uncommon that mana whenua were called in when the project was finished, for a blessing, a karakia. Times have changed and mana whenua are now included in the design of a project, at the beginning, in the middle, at the end - and even if there is a consent and it is granted, our relationship will live passed that whereas previously, it was all about getting a tick from iwi for the consent. Because it's about an enduring partnership with iwi. They are here forever. Organisations like Watercare may come and go. But iwi, they aren't going anywhere. 
"Watercare has a lot of room to improve in terms of achieving Māori outcomes and aspirations - but having said that, we've made huge incremental steps and in some aspects, we are leading the way." 
Richie says that there are some key people that he's thankful are in critical positions at Watercare, who have a similar vision to Raveen, which is to close the gaps for the benefit of everyone. And this he says, makes a day in the life of Richie Waiwai just a little less complicated.