Kerryn Swanepoel ~ the ultimate connector
Animal behaviour and infrastructure might not seem like they have much in common, but for Watercare development programme lead Kerryn Swanepoel, one provided a path to the other.
She works with developers to make sure that projects get the support they need for water and wastewater networks and describes her role as like "being in the middle of a spider web" between operations, planning, development services and finance.
"We take an engaged approach with developers. If we have a good relationship with the developers, we can look at opportunities to build the infrastructure we need in the future as part of their developments."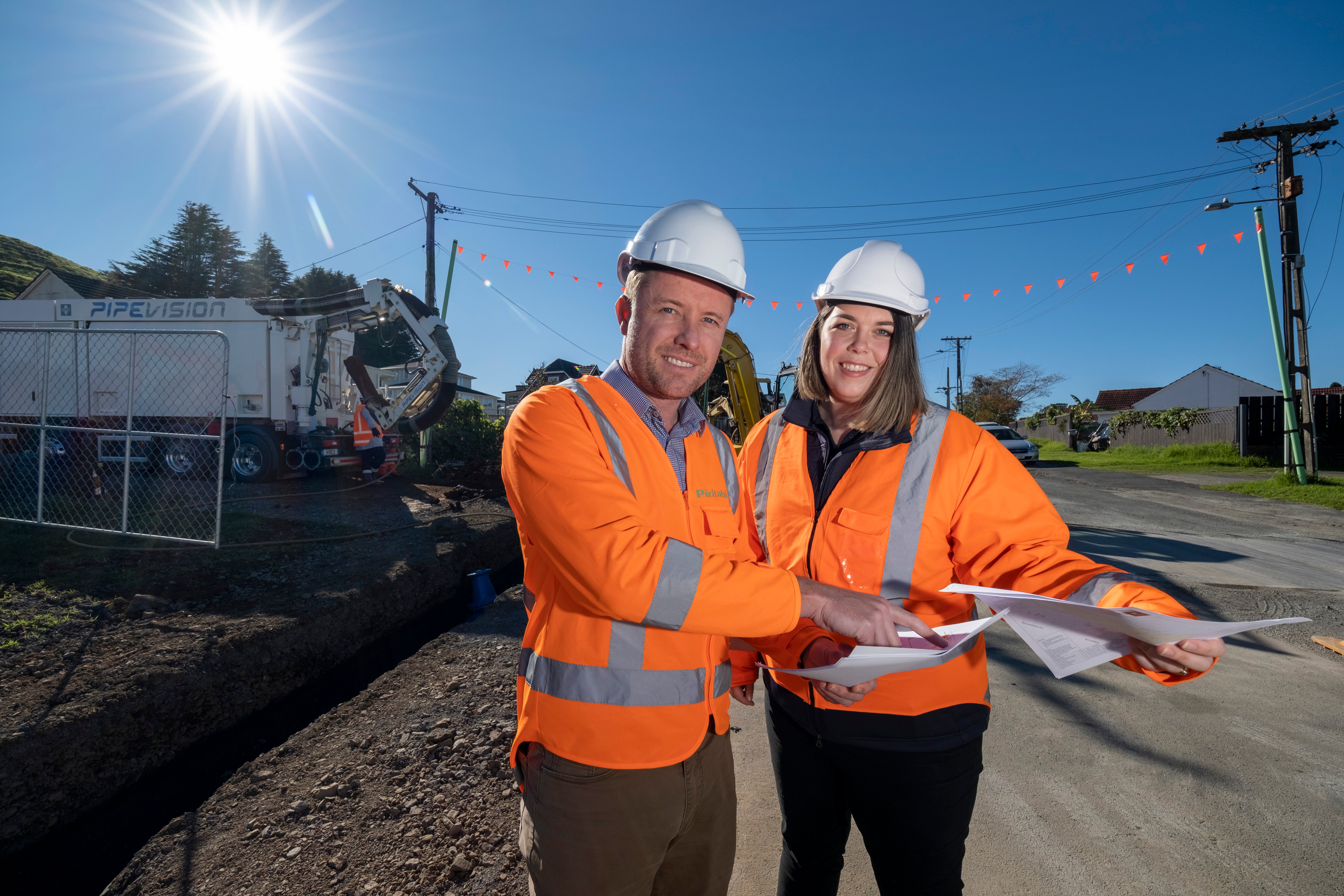 Originally from South Africa, Kerryn moved to New Zealand at the age of seven and lived rurally, which inspired an interest in animals.
At high school, she discovered a love of science, aided by her biology teacher who would let her use the school lab whenever she wanted.
"I loved it so much. That's the reason I went into science."
She studied animal behaviour at Waikato University, a degree she describes as half biology, half psychology.
"It was about understanding why people and animals do the things they do and what influences behavior change."
"When I went into the field, I realised that I liked to understand how things work and how we can interact with our environment without having a negative impact on it."
Kerryn Swanepoel
As part of her degree, she went to the Waikato Wastewater Treatment Plant and was fascinated by how wastewater was treated to make sure that what was released into the environment wasn't harming it.
"Without realising it, I started falling into the water industry."
When she had almost finished her degree, she came up to Auckland to see family and decided to work to pay off some of her student debt before she finished her studies.
She applied for a temporary role in the call centre at Watercare and 10 years later, she has moved through a number of roles and teams.
After dealing with both the customer and faults sides of the call centre, she moved into the connections team in an administrative role.
Kerryn was part of the first group of people to become connections coordinators, which involved dealing with the non-engineering side of water and wastewater connection applications.
She finished her degree while in the connections team, where she enjoyed working with customers and building up her knowledge.
"I had key customers in development services and I had areas that I knew well."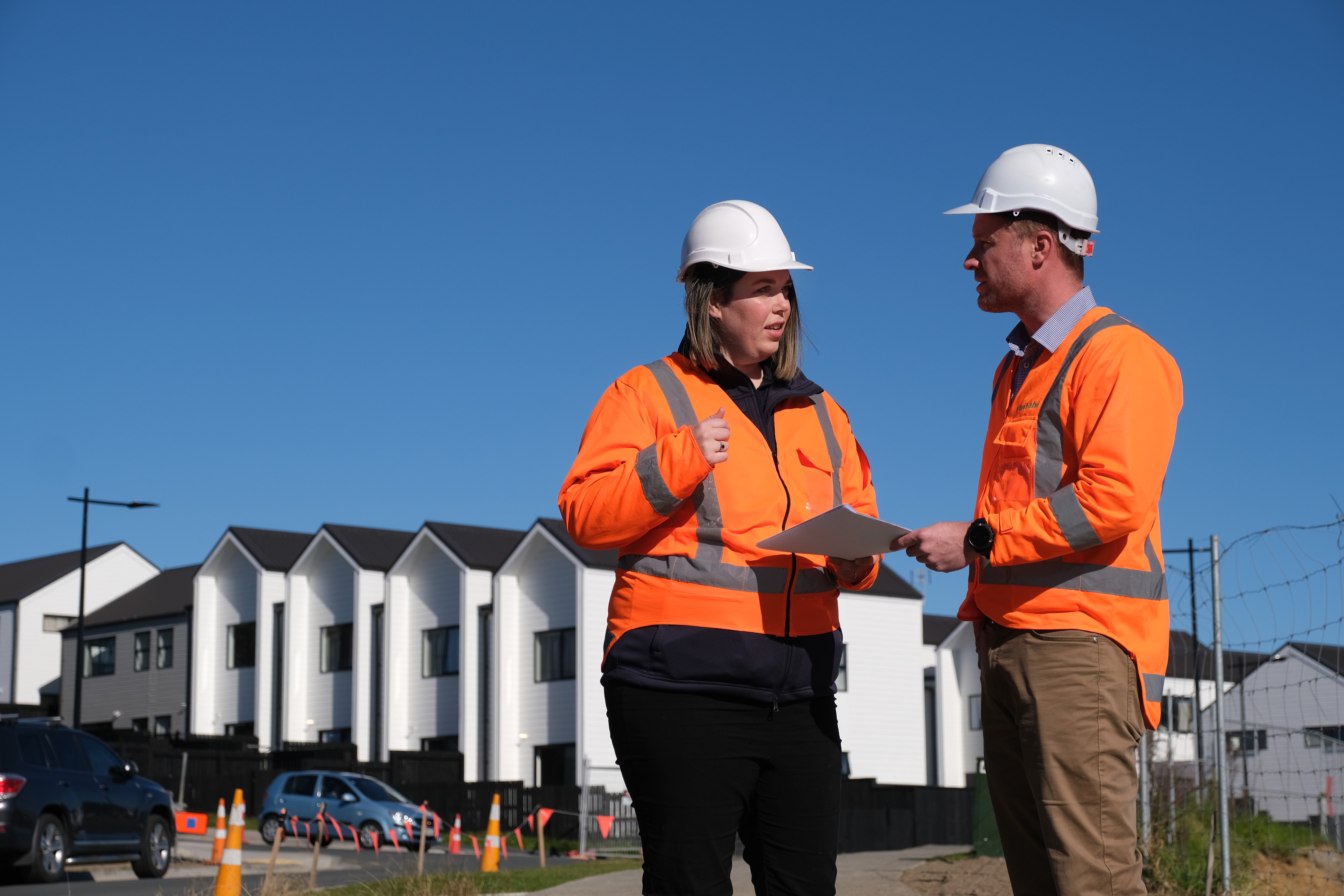 A move into the developments team was the next step, where Kerryn was originally the major developments coordinator, before moving into a lead position.
Her role involves programme managing Watercare's strategic input into large scale development projects, ensuring project alignment between both parties, and identifying works that might impact our network. The proactive approach helps to make sure that the right infrastructure is being built at the right time.
"Sometimes it's like crystal ball gazing but it feeds into planning and the Asset Management Plan, to give us more understanding of what the growth triggers are."
Kerryn also manages our relationship with four of the five Kāinga Ora precincts – Mt Roskill, Māngere, Northcote and Oranga.
The Kāinga Ora model involves developing sites with a mixture of social, affordable and market housing and Kerryn's role is to make sure the right infrastructure is in place to deliver 20,000 houses in the next 10 years.
"I help them programme their work so that we have servicing plans for the uplift of housing, this helps to get it into the Asset Management Plan in order for us to get funding for it."
Her degree helps her to understand the ecological impacts of her work.
"It has set me up really well to understand a natural resource and the many forms it takes. We have to consider more than pipes."
Kerryn Swanepoel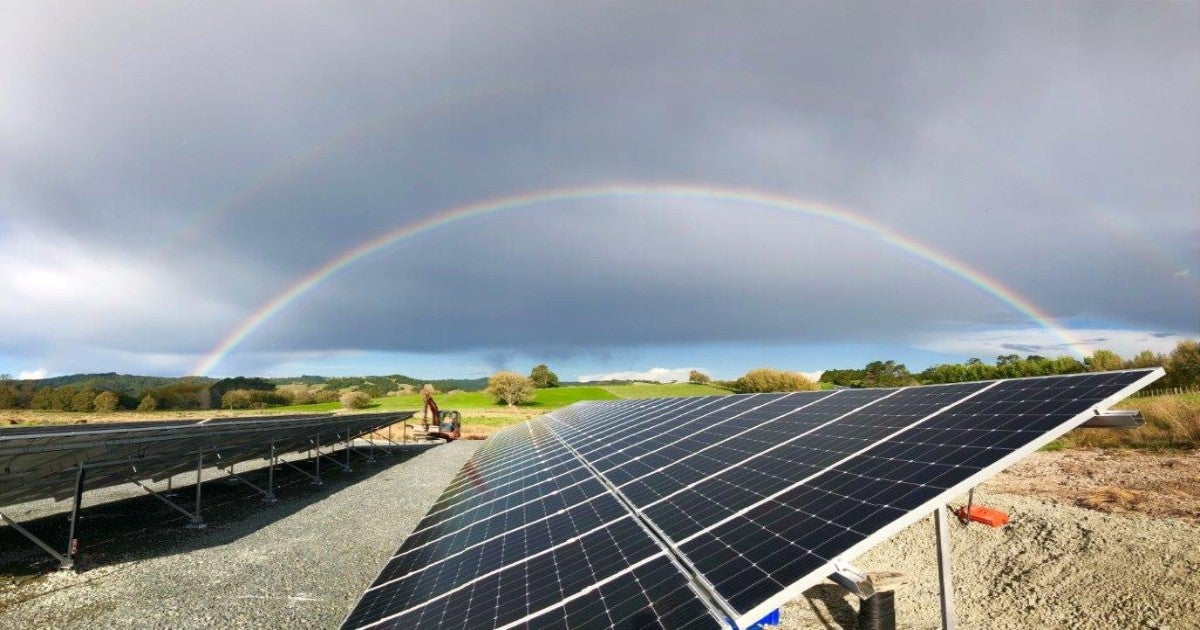 It also gave her an appreciation for micro-environments and sustainability.
"I love seeing things like how we are using biogas at Māngere to power part of the plant and how we're using wind turbines and solar arrays. This is a real passion for me."
In 2019, Kerryn was one of three nominated to participate in the Smart Seeds leadership programme. The eleven-week process pushes participants to use design thinking to unpack on of six of the challenges facing Auckland. The programme helped to promote confidence in unpacking complex problems and strategising solutions.
Outside of work, being the mother of a five-year-old daughter keeps her busy, but in her spare time she loves to get out into nature.
"I've done the Abel Tasman track and I'd love to do the Queen Charlotte."
She's also part of the Auckland chapter of the Women's Infrastructure Network which involves organising networking events to discuss topics of interest, supporting and promoting the infrastructure career path to women.
"We connect with people from all over the world and run site visits, workshops and networking opportunities."
In 2020, Kerryn ran an event called Women in Water, promoting career opportunities for women in the water industry. She took up the deputy chair position this year and is looking forward to running more events to support women in our infrastructure sector.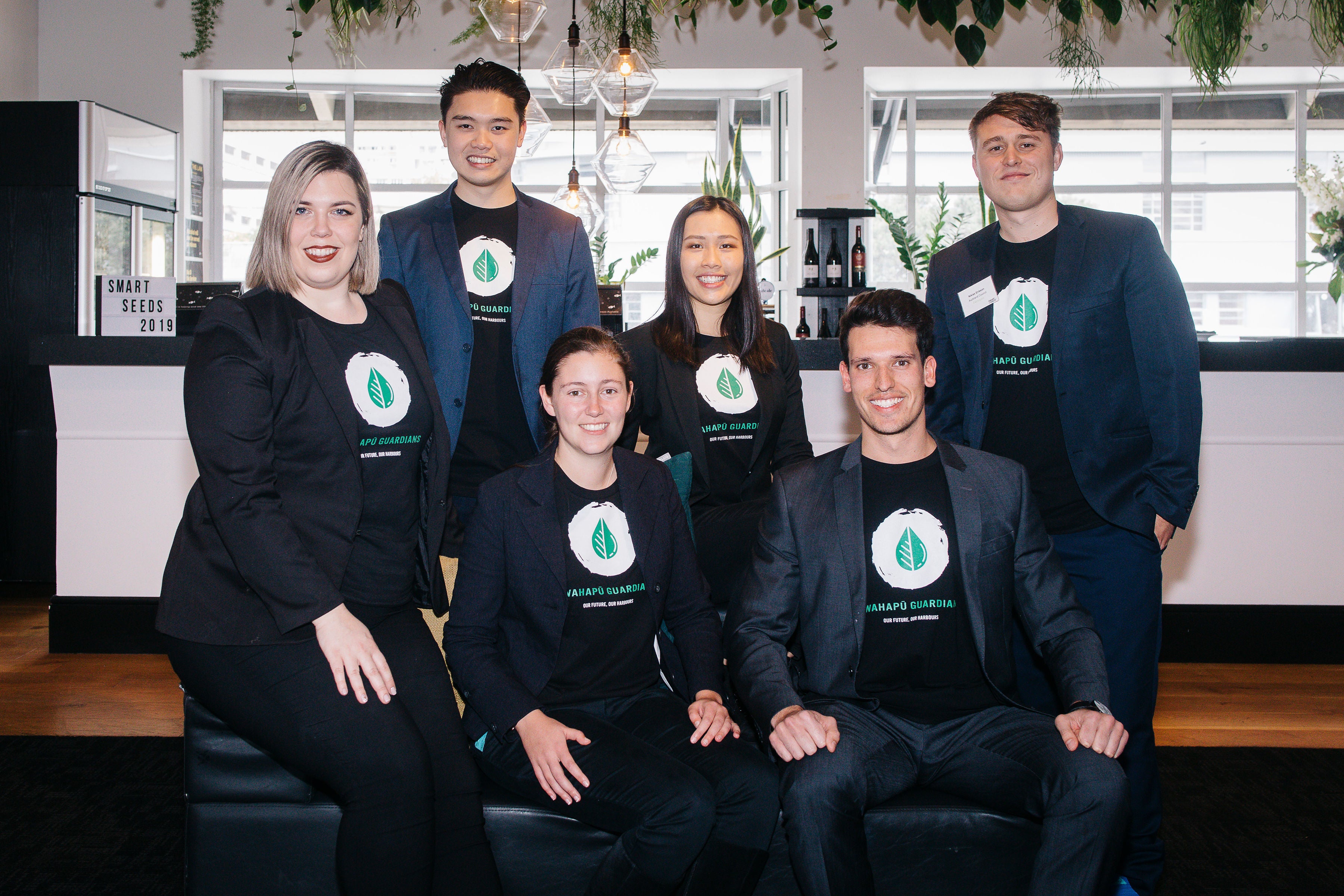 Kerryn and fellow participants at the Smart Seeds leadership programme in 2019 / Smart Seeds