A day in the life of
Liam Templeton
When he isn't paddling down a river or scaling a mountain, Liam Templeton is part of our environmental care team.
A large part of the job is concerned with reducing our environmental footprint. It's a wildly varied role that requires a lot of research and creative thinking. 
Liam grew up in inland Australia, with limited water resources, so he knows just how precious water can be. A series of droughts throughout his youth led him to realise that water scarcity isn't just about the availability of fresh water but about how the water supply is managed. Experiencing first-hand how water shortages affect both the environment and the community inspired Liam to study environmental science in the hope that one day he could help manage our natural environment effectively.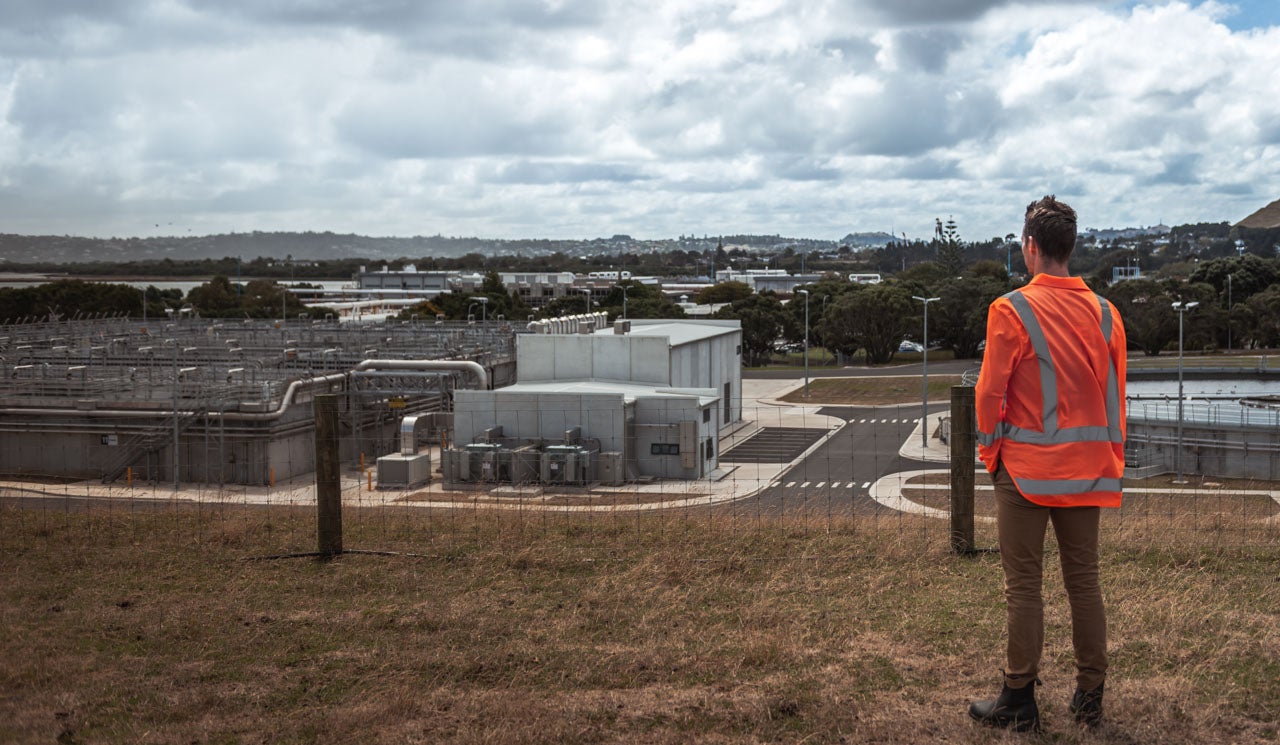 Settling in New Zealand after completing his master's degree, Liam joined the Watercare team in 2018. Since then he has helped us work alongside nature, particularly the foreshore surrounding the Māngere Wastewater Treatment Plant, an area restored under Project Manukau.
The godwit father
Completed more than a decade ago, Project Manukau focused on the regeneration of the Manukau foreshore and upgrade of the Māngere Wastewater Treatment Plant. It was the largest rehabilitation project in New Zealand history, involving removal of old oxidation ponds, reuniting the Ōruarangi creek with the sea, and returning the land to a state in which flora and fauna could thrive.
Liam helps oversee the flora and fauna in the area, ensuring they remain undisturbed. He is particularly proud of the way we have been able to work cohesively with nature, sharing the area while not impacting negatively on wildlife.
"Many people may not know that Watercare looks after a number of internationally significant bird roosts," he says. "The bar-tailed godwits fly 12,000 miles from Alaska over eight or nine days to roost on the shores near our Māngere Wastewater Treatment Plant."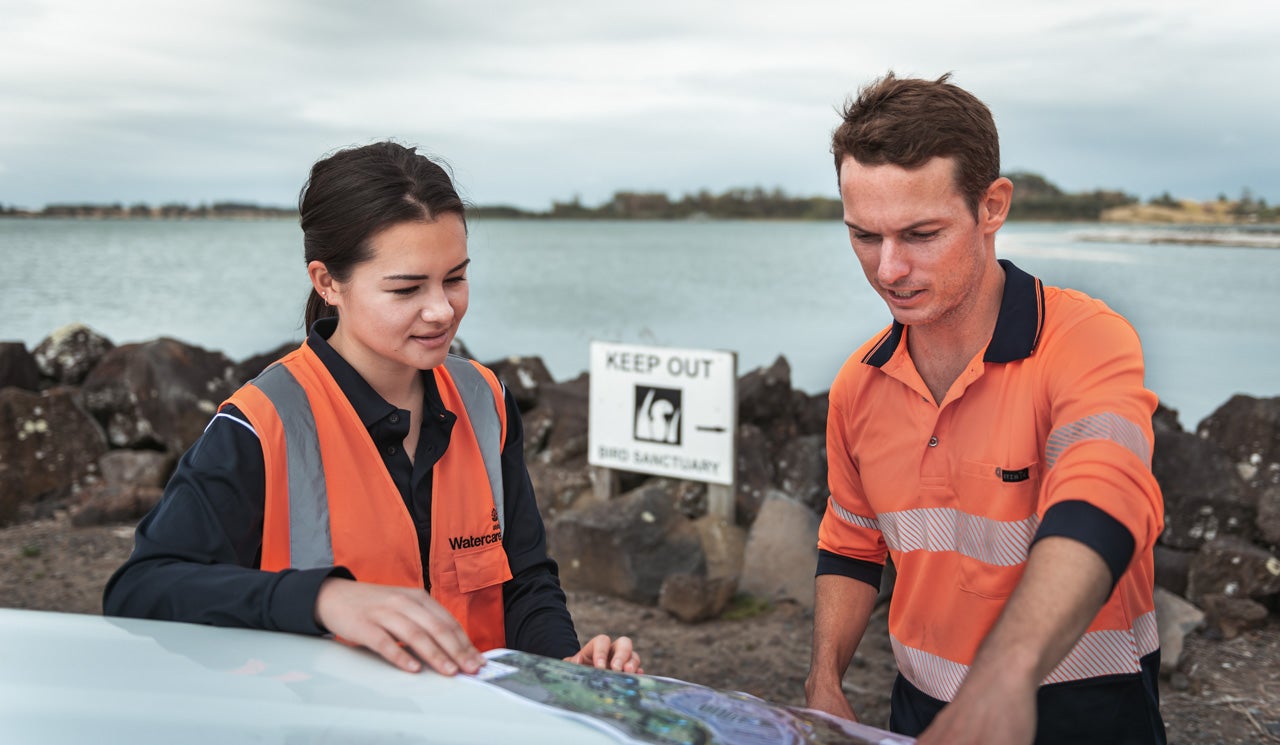 Liam and the environmental care team maintain the bird roosts so the godwits and other waders have a safe spot to rest, out of reach of predators like cats, rats, and mice. Godwits are a species in decline, making projects like this particularly important. 
"Seeing a community of internationally significant birds thriving next to one of our plants is a real joy," says Liam. "It's great to be part of a team tasked with protecting them." 
Educating the next generation
As part of his role, Liam also works closely with the local community and mana whenua. Whether it's planting days or coastal clean-ups, he is constantly looking to engage with the community and get their feedback. This includes working with local schools to educate the next generation on how we impact our surrounding environment.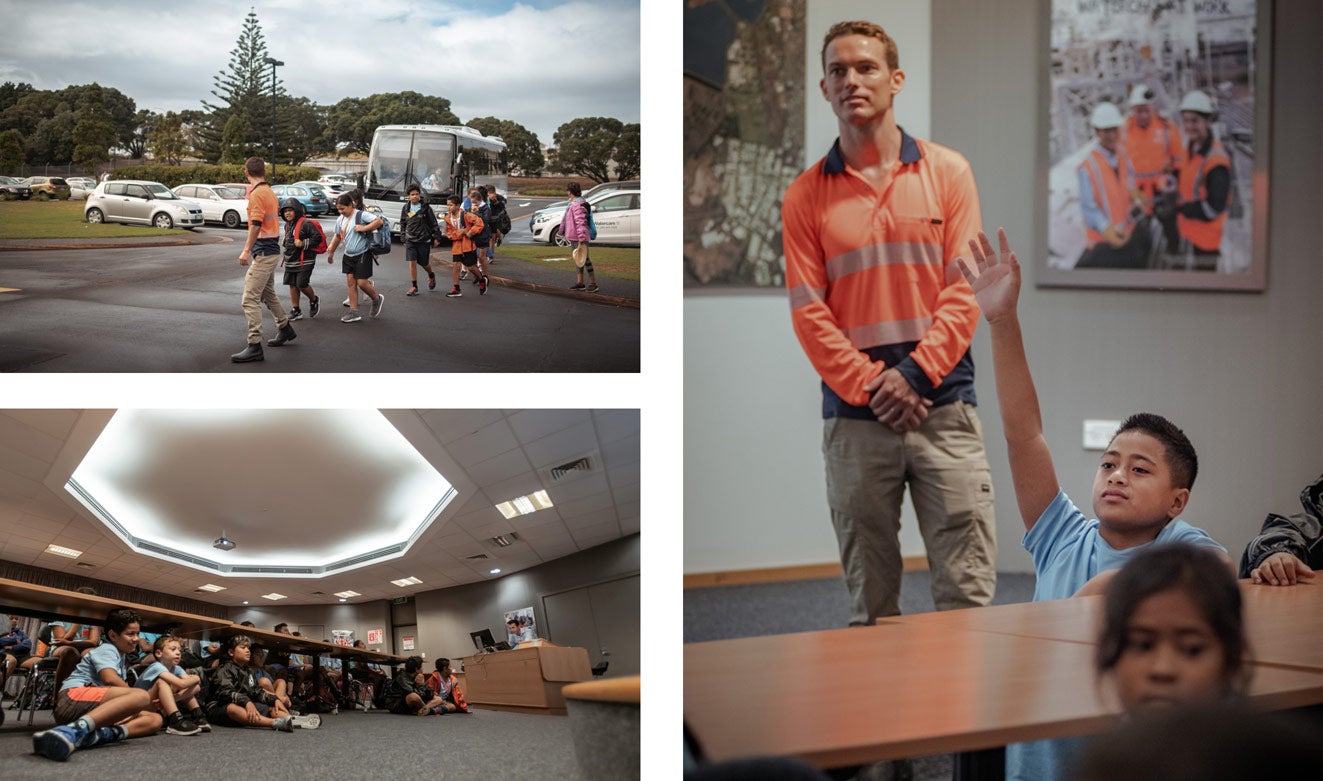 Last year, Liam worked with Viscount Primary School on an art competition that asked kids to draw their favourite flora or fauna from the Manukau harbour and write two facts about them. From over 200 entrants, the best pieces were displayed along the Watercare Coastal Walkway.
"There was a lot of enthusiasm and involvement," says Liam. "And it was really special to see these kids realise how their day-to-day actions impact the environment."
Liam observed one special moment where a child spotted a piece of plastic on the ground and exclaimed: "Oh no! What if a bird eats that?"
"When I see children making these connections, it makes me hopeful our environment will be in good hands in the future," he says.
A big push happens every year as part of Seaweek
Liam runs events that aim to restore and rejuvenate our natural environment. The first of these in 2020 was a clean-up of the Māngere foreshore. The event aims to remove as much rubbish from the area as possible. Last year Liam and about 90 volunteers helped remove over 8000 litres of rubbish! This year, Liam was joined by students from St Joseph's School in Grey Lynn whose huge effort (in very coastal conditions!) had a massive impact.