There's a new, premium fertiliser on the market with a uniquely local point of difference, and for $8 a bag, it will sure help your lawn and plants grow. 
Emerge struvite is made right here in Tāmaki Makaurau. In fact, it's a produce of phosphorus and nitrogen that crystalises during the wastewater treatment process. The natural, renewable resource is extracted, sun-dried, sieved and sorted at our resource recovery facility within the Māngere Wastewater Treatment Plant.
Resource recovery manager Rob Tinholt says, it's odour and pathogen free, making it ideal for growing plants and grass.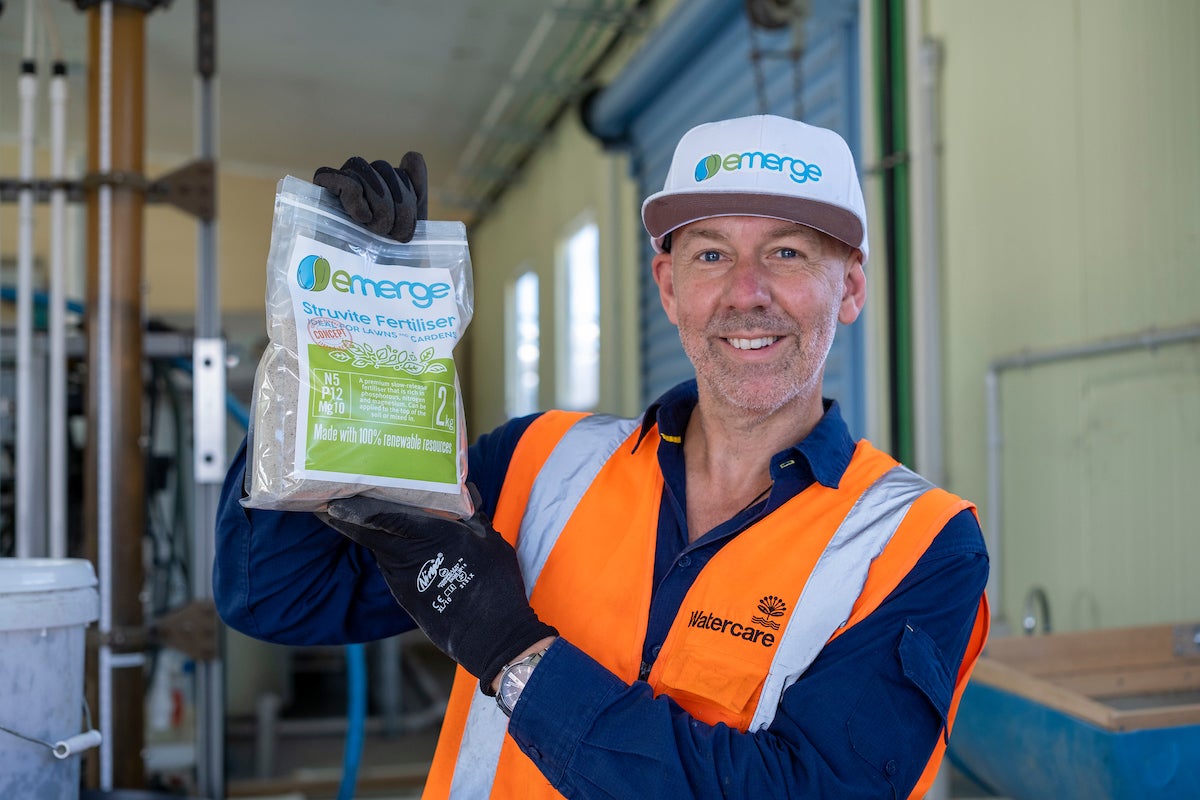 Rob with a bag of Emerge Struvite, ready for sale.
"We are taking something traditionally seen as waste and harnessing the good in it."
Rob Tinholt, resource recovery manager
Rob continues, "We have shifted our thinking of what it is we do from simply treating wastewater to realising we have one of the highest phosphorus and nitrogen concentrations in NZ right at our fingertips, so we are developing practical ways of extracting that nutrient value to return to soil.

One of our key priorities for us as a company is to be fully sustainable, so it's a natural progression to look at how we can apply circular economy principles to reimagine waste as a valuable resource."
After conducting several trials and meeting the standards for being recognised as a normal fertiliser according to the New Zealand Fertiliser Association Code of Practice, Rob made the first sale of Emerge struvite to a turf management company earlier this year.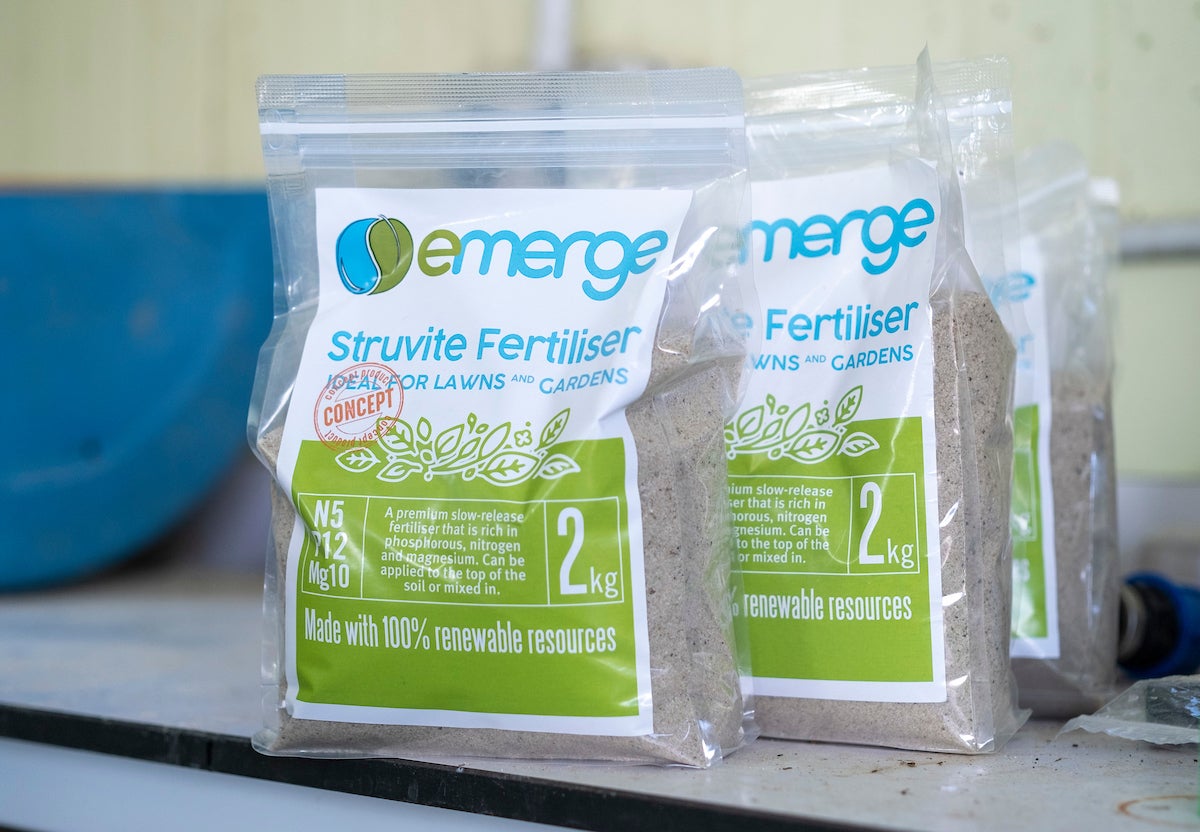 The sandy, pre-packaged product is now available from the Eco Shop at Whangaparaoa's Community Recycling Centre.
Will Bowden, Manager of NZ Turf Management Solutions, a turf consultant company, sees significant value in this approach and ethos. In fact, he's been involved with initial struvite trials and found it to be so successful that he's recommending it for clients across a range of turf applications. He's also looking at the fertiliser's future potential to support pasture growth.
"When you think about some of the ethics and the carbon footprint of importing fertilisers - in particular phosphorus - from overseas the value of using a locally-produced product like struvite is a no-brainer," Will says.
"The added bonus is that struvite is also mitigating waste generation here in New Zealand."
Will Bowden, manager of NZ Turf Management Solutions
"Regional governments and community stakeholders are more engaged than ever in the work we do to deliver quality sports surfaces and recreational facilities within a sustainable framework," says Will. "The potential of using struvite as a supplementary amendment for turf nutrition aligns well with our commitment to researching sustainable products and specifying 'better' alternatives to the amenity sector."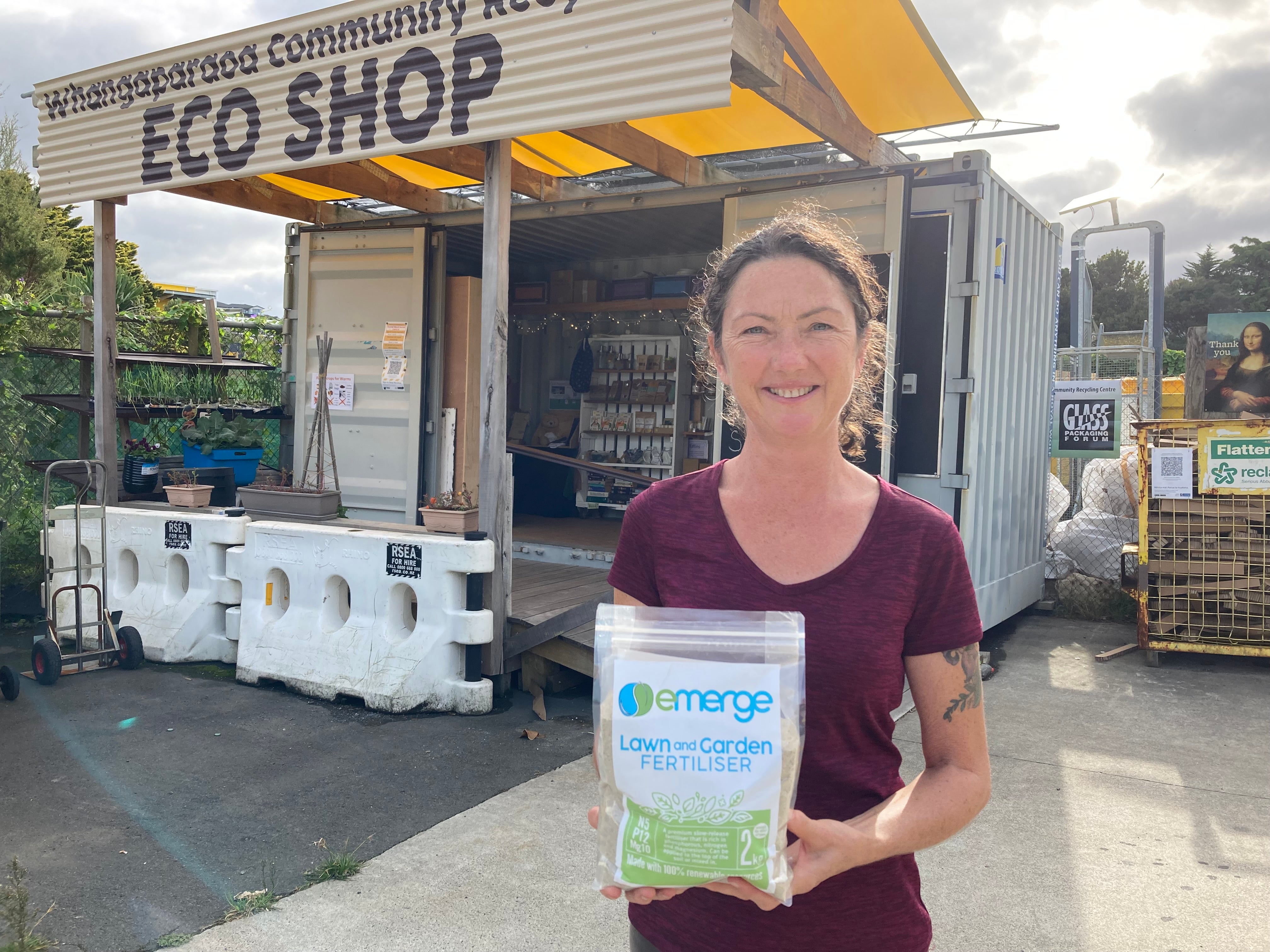 Sarah from Whangaparaoa's Eco Shop gets her hands on the new product.
We have capacity to produce hundreds of tonnes of struvite a year and Rob has plans to expand the product's market reach. All sales are reinvested back into the resource recovery workstream for further investigations.
If you want to get your hands on some, head to the Eco Shop at Whangaparaoa's Community Recycling Centre or send your enquiries to: emerge@water.co.nz
All you ever wanted to know about our Emerge fertiliser is available right here in this handy factsheet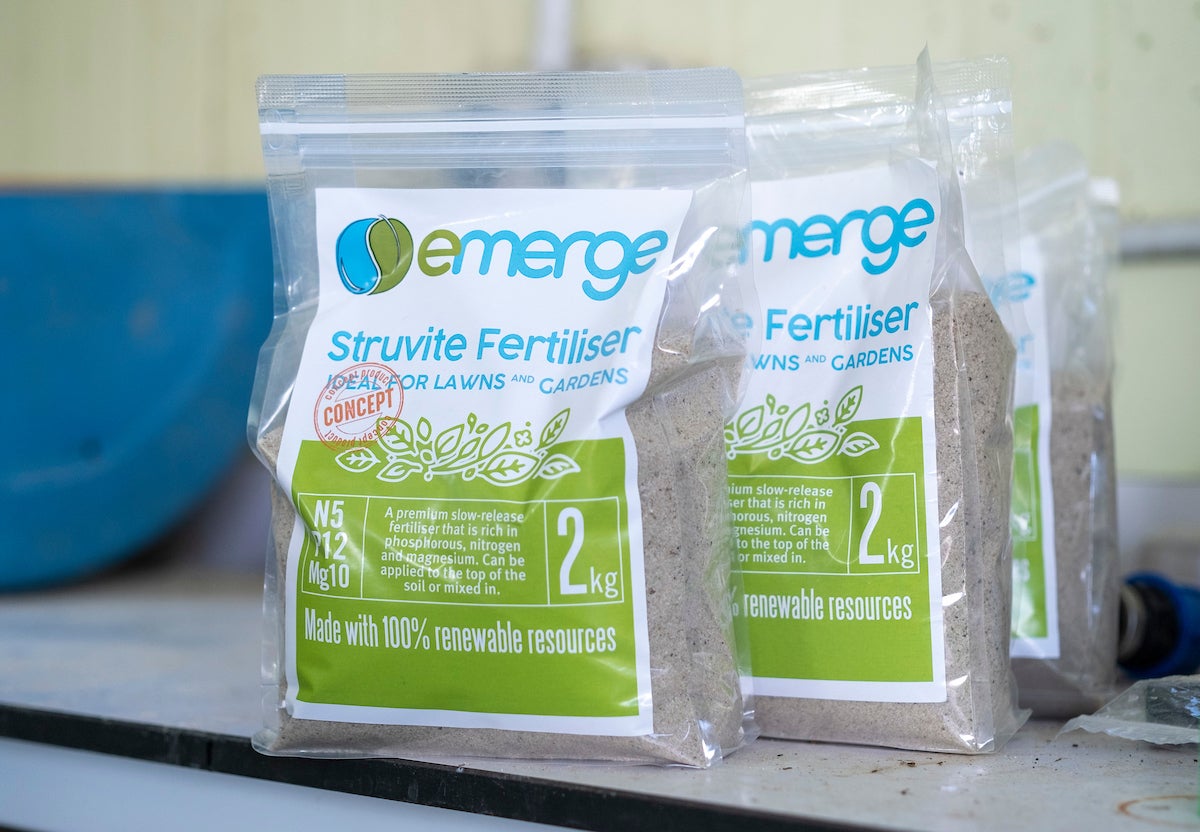 All the information is now at your fingertips
All you ever wanted to know about our Emerge fertiliser is available right here in this handy factsheet
Download
Find out how our Emerge fertiliser works best on your lawn and garden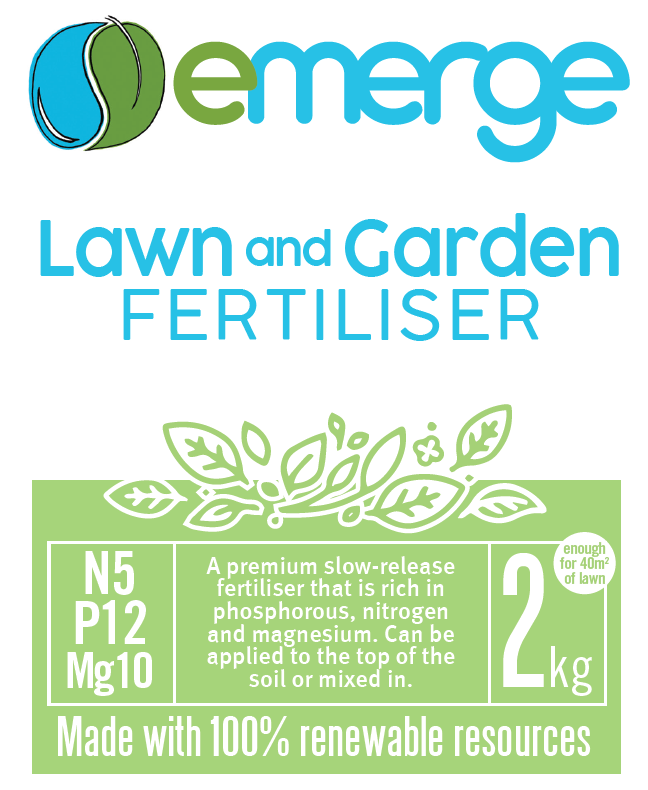 Flourishing, green plants are just around the corner!
Find out how our Emerge fertiliser works best on your lawn and garden
Download