Sustainability is at the core of everything we do. In order for our communities and future generations to flourish, we must treat the environment with respect and make every effort to minimise our impact.
We plant native trees and shrubs to restore natural habitats and prevent erosion and run-off into waterways. We also safeguard the quality and future of our water supply by undertaking regeneration projects in the Hūnua Ranges. Our work has inspired community groups like Trees for Survival and encouraged schools across Auckland to get involved.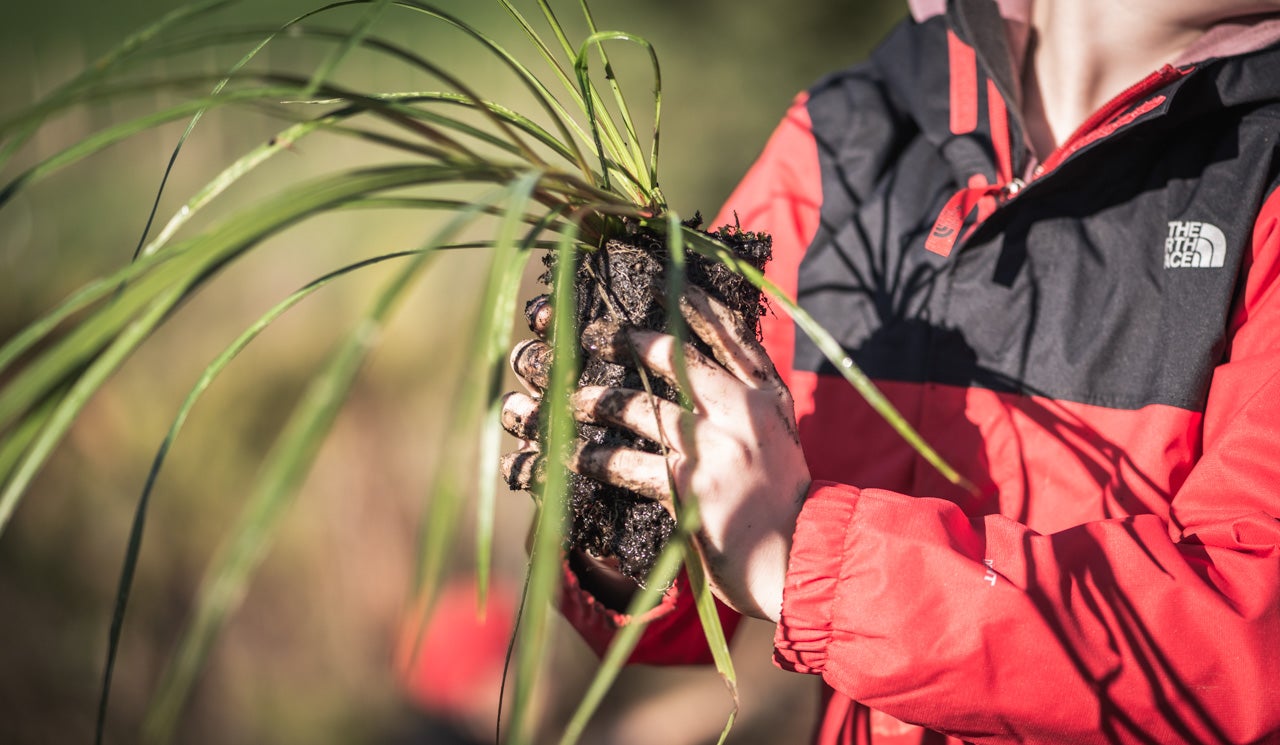 Every year we give native fish and eels a helping hand with their migration journey. We place fish traps at the bottom of our dam spillways in the Waitākere and Hūnua ranges and in streams to catch juvenile eels and whitebait. Any tiny fish that are caught are scooped into buckets and released into neighbouring dams to continue their lifecycle in a protected environment. When it comes time, our dam technicians lend a seasonal hand with the departing grown-up fish. They gather and measure mature eels from within the dams ready for re-release further downstream towards the sea.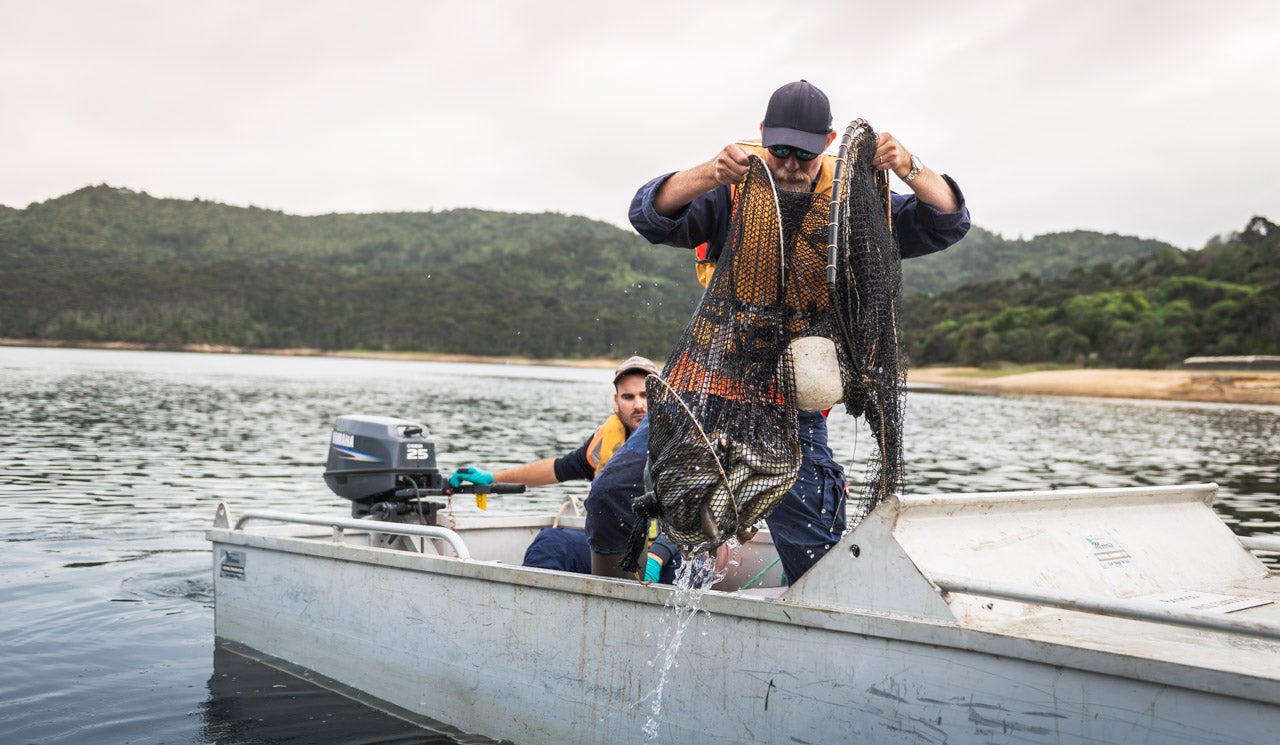 We encourage all our customers to use water wisely and reduce water wastage. We regularly provide customers with tips on how to save water at home, work and at sports clubs. Our water saving resources such as gardening tips, instructions on how to save rainwater and use greywater along with kids' resources offer handy information and advice.
Checking downpipes and gully traps - how you can do your part to prevent overflows
We all love our beaches, parks and backyards. Unfortunately, from time to time our beautiful environment is affected by wastewater overflows. These can happen when too much rain gets into wastewater pipes or if there's a build-up of fats or wet wipes. To help prevent these events from happening we all need to play our part.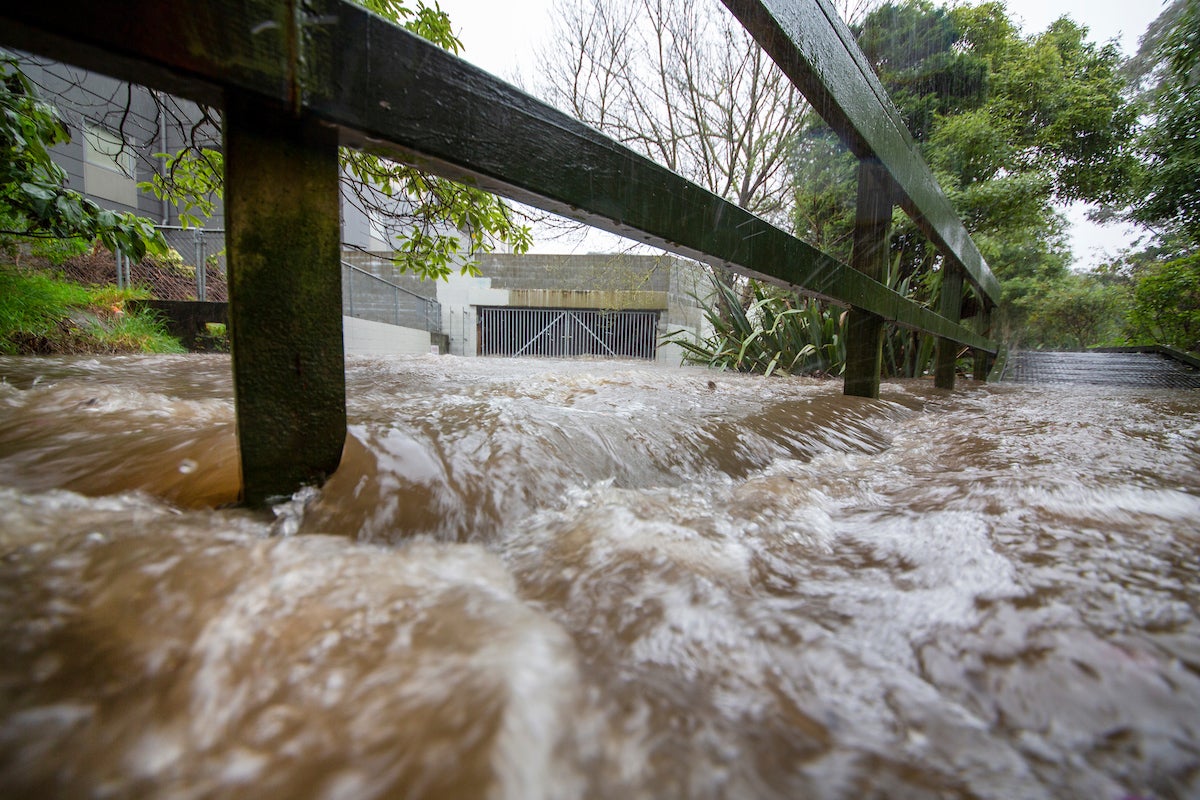 While our team works hard to curb overflows in the public stormwater and wastewater networks, property owners need to ensure their pipes and drains are compliant. We have outlined some key information to help responsible homeowners and landlords understand the difference between stormwater and wastewater, and identify any potential overflow risks.
What we're doing to reduce overflows 
To help reduce overflows, our team regularly inspects and tests the public wastewater and stormwater network and private drainage across Auckland. We call this our Inflow and Infiltration programme or 'I & I'. But we can't do it alone, we need your help.
These investigations are essential to ensure stormwater pipes are separate from wastewater pipes on private properties and that they're in good condition. This is part of our Auckland-wide programme to reduce the volume of stormwater entering the wastewater network and improve the water quality in local streams and at beaches.
We're also developing and implementing long-term strategies to manage wastewater and stormwater. These include measures for accommodating population growth, reducing wet-weather overflows and improving water quality. Together, we can improve the health of local waterways, streams and beaches.
Working together for our environment